Happy Valentine's Day everyone !
To honor all the ladies today, from married- to cat-, I decided against doing a post about setting the perfect table for V-Day or DIY-ing an adorable box of chocolate (they don't last long around here anyway !). There's already a lot of great ones online if you need some help and inspiration.
Instead, I thought I'd stay in decor mode and do a full inspiration post about using the color PINK in your home!
I have pink accents all over my home and it's an essential part of my Boho-Glam-Rock look. It can be girly, exotic, and even rock n' roll.
Whatever your palette, there's many cool ways to mix in pink, from walls to pillows, indoors and outdoors, it all depends on your comfort level.
So let's dive in and start off with some inspiration from these too-cool-for-school looks from famous designers :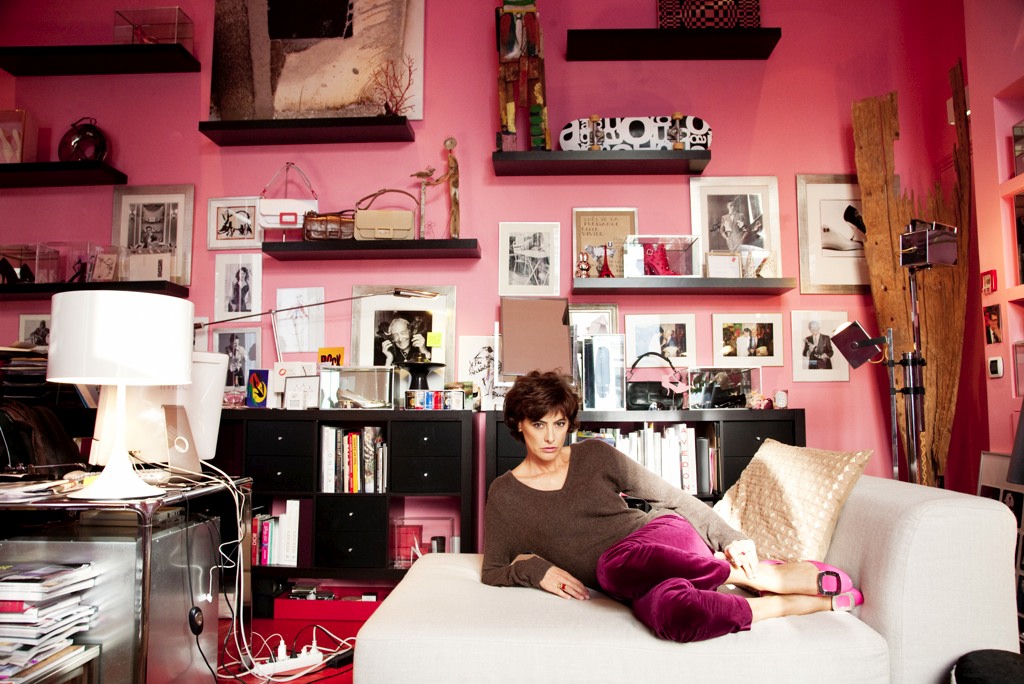 Inès de la Fressange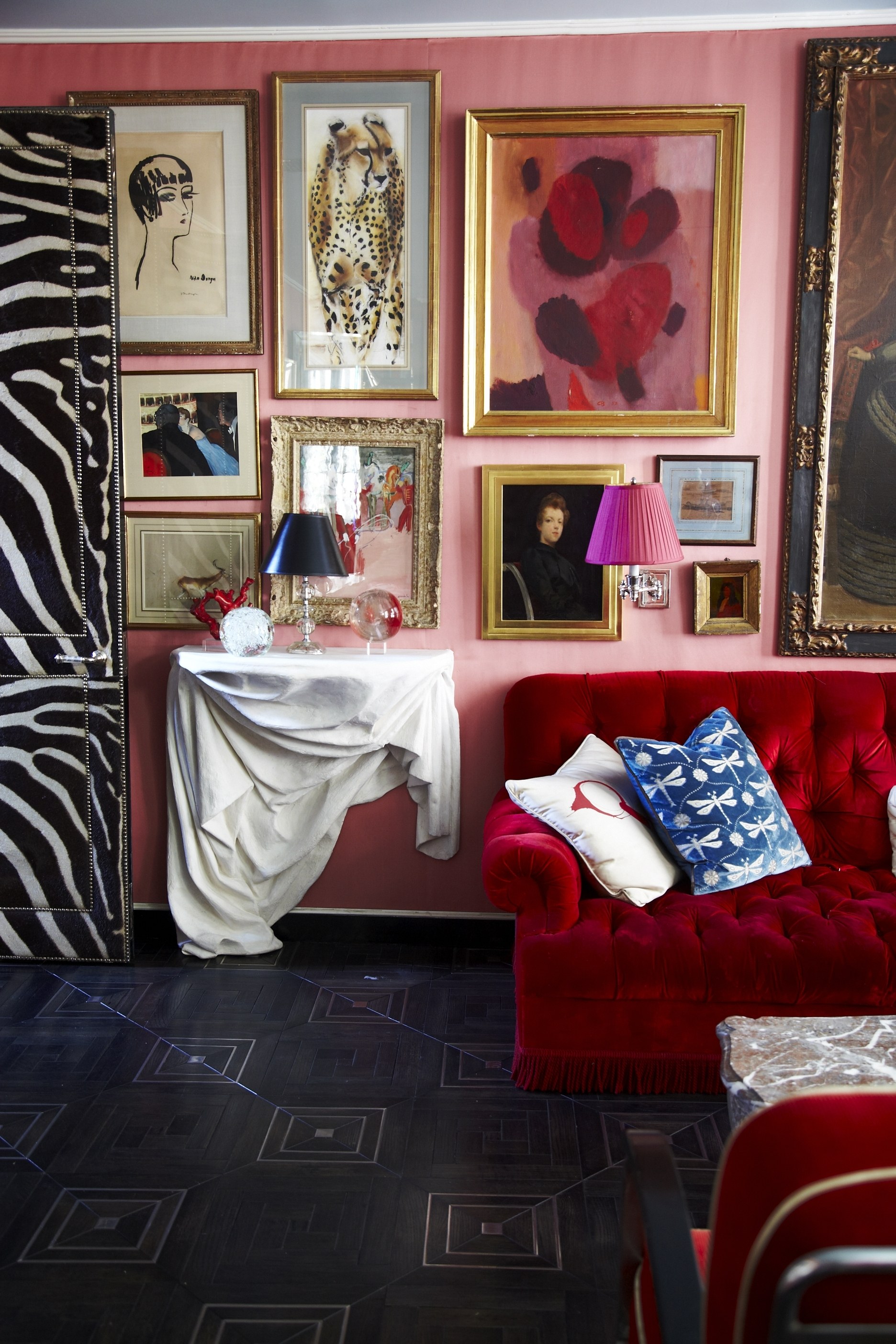 Miles Redd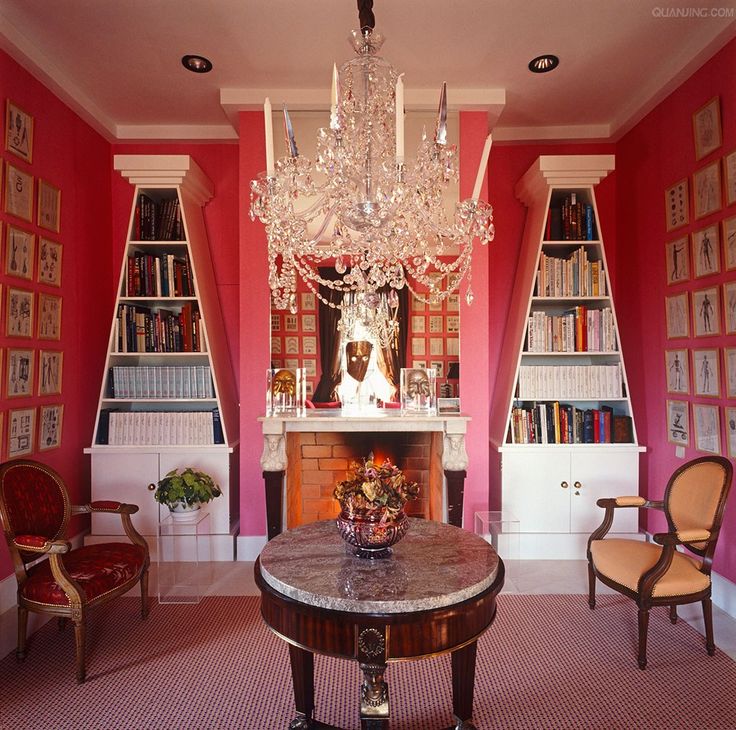 David Hicks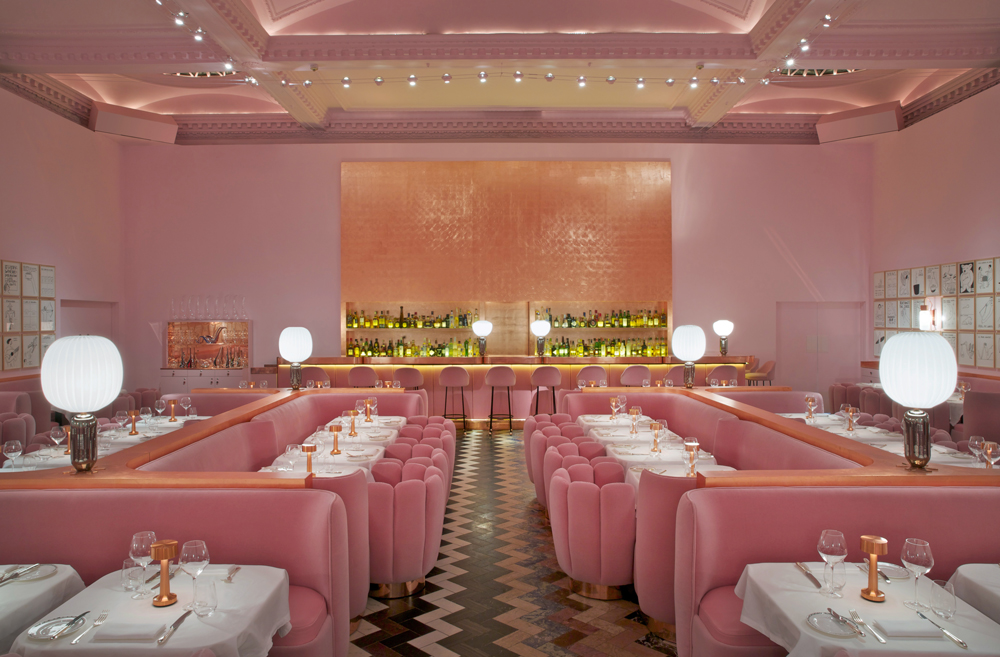 Sketch London
Let's break it down.
A great way to infuse happy pink into your home, is by using the color outdoors and letting nature create the perfect color combos. It always works, whatever the shade !
It can be on the walls :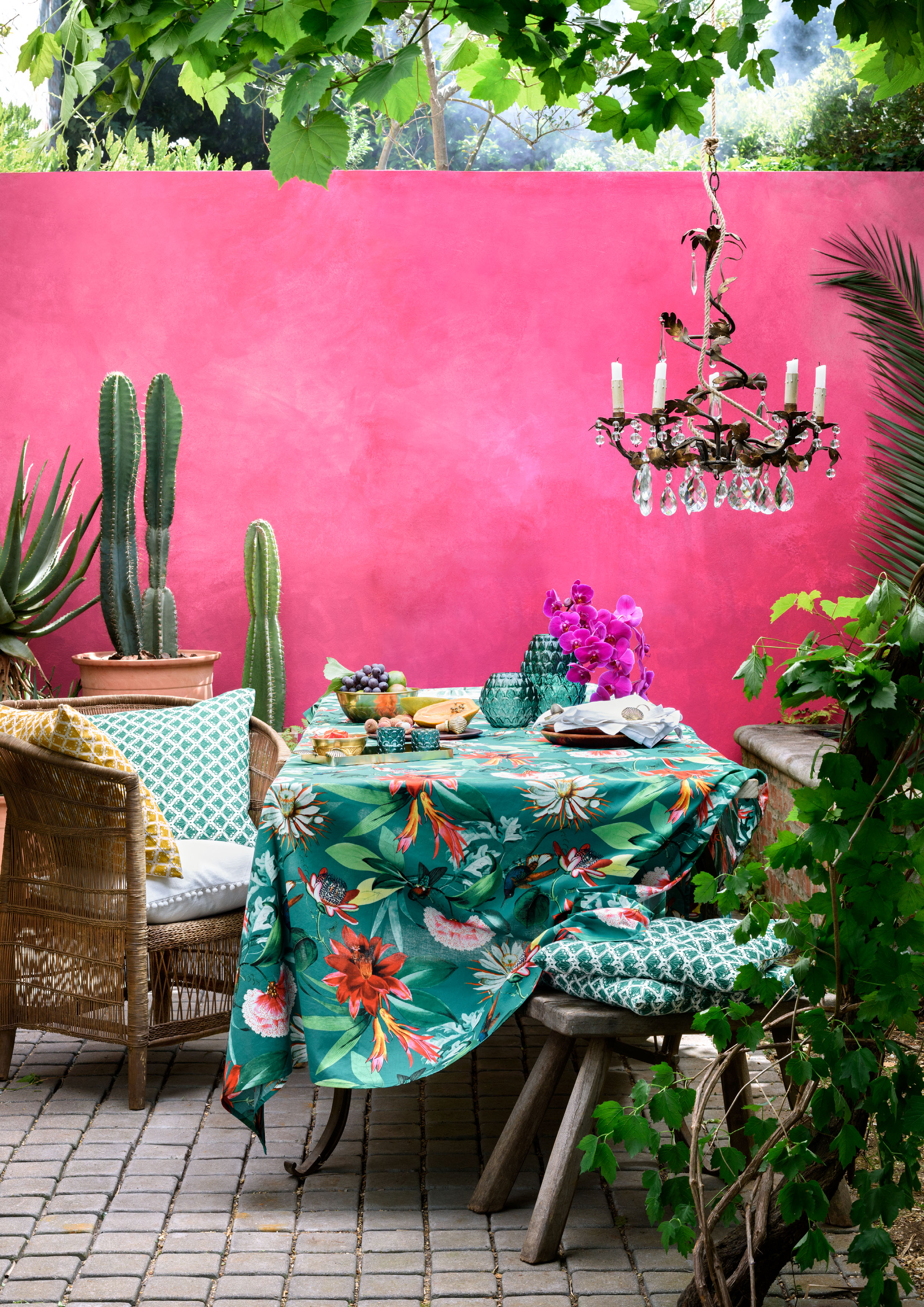 H&M Home Collection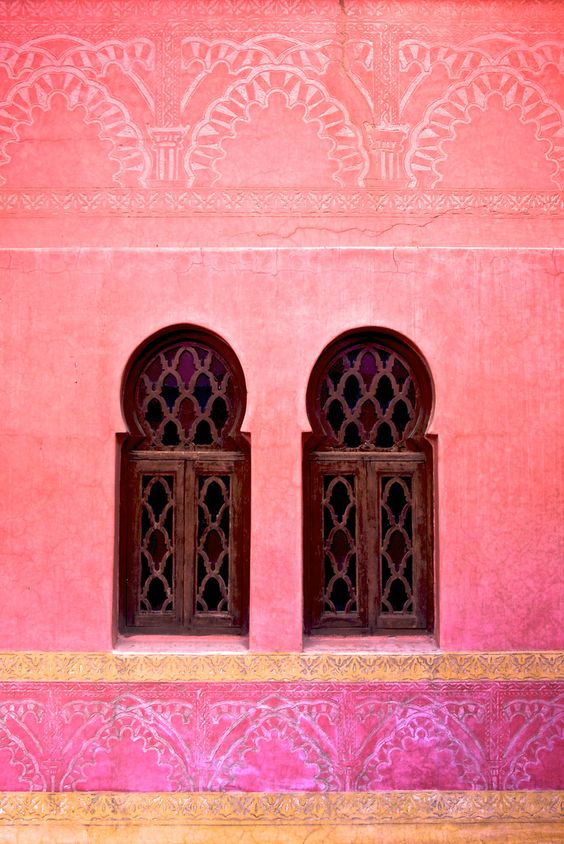 Source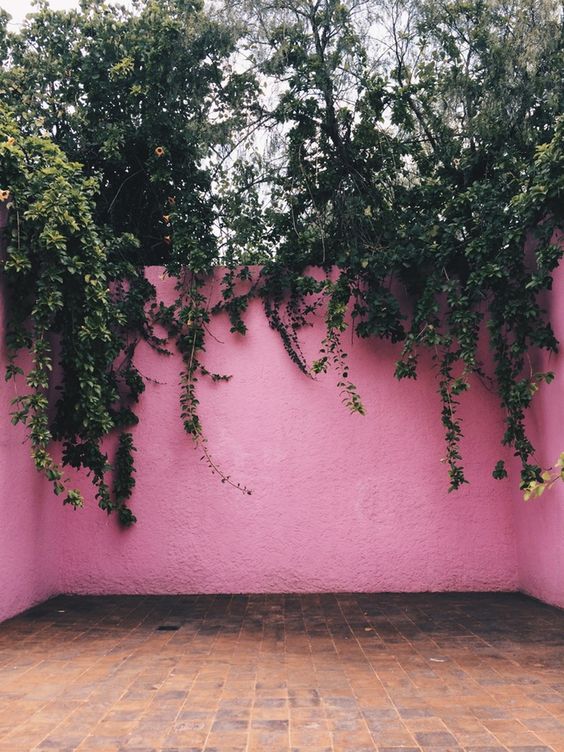 Source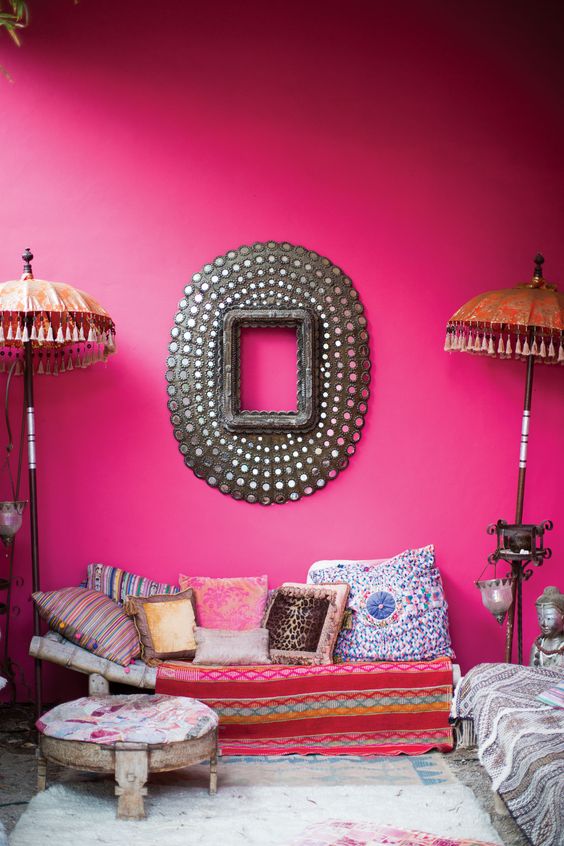 Source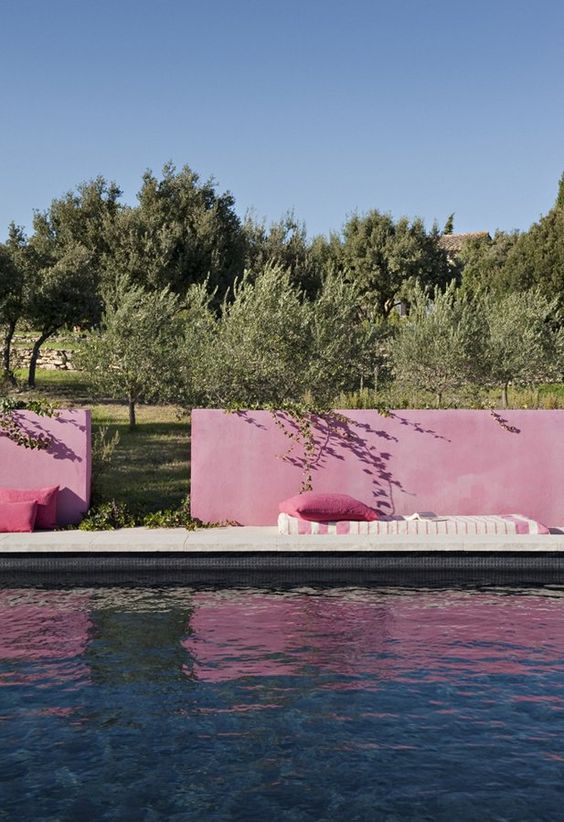 Source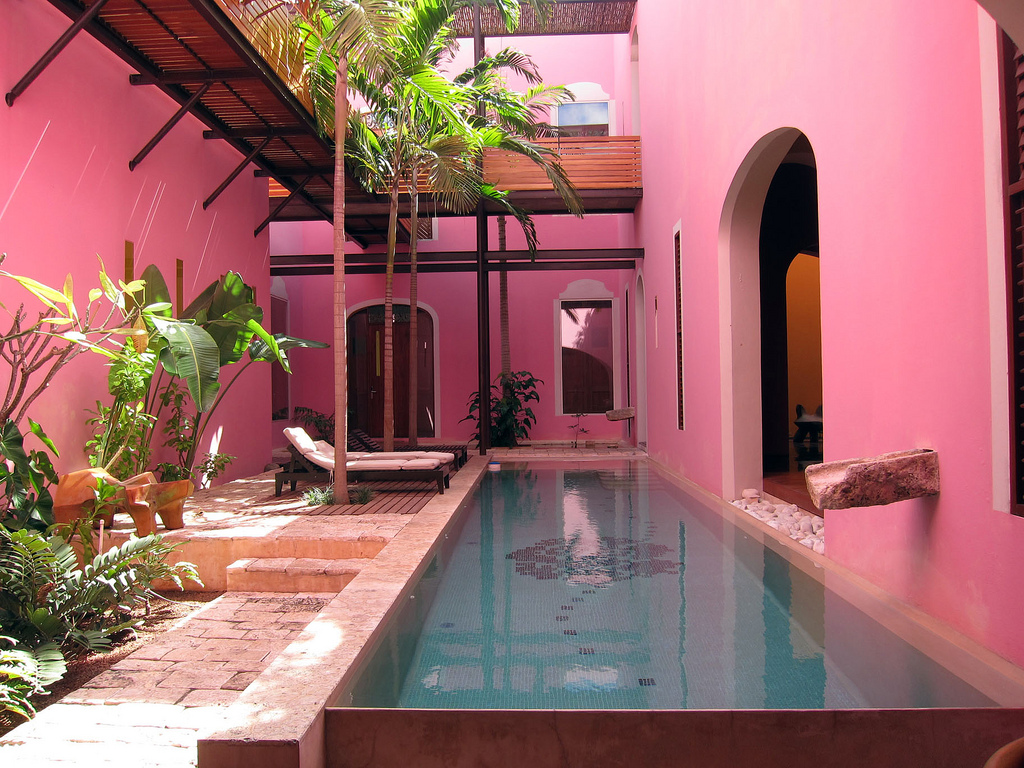 Rosas & Xocolate Hotel
Or you can wow with a single pop of color, like a door or a staircase :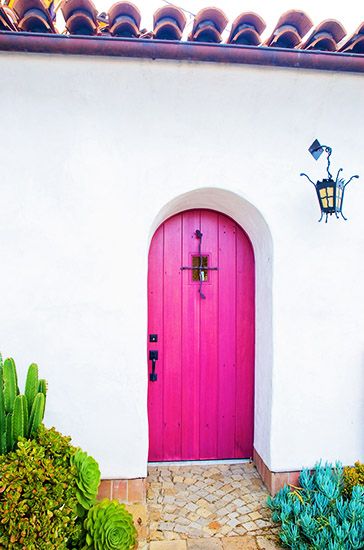 Source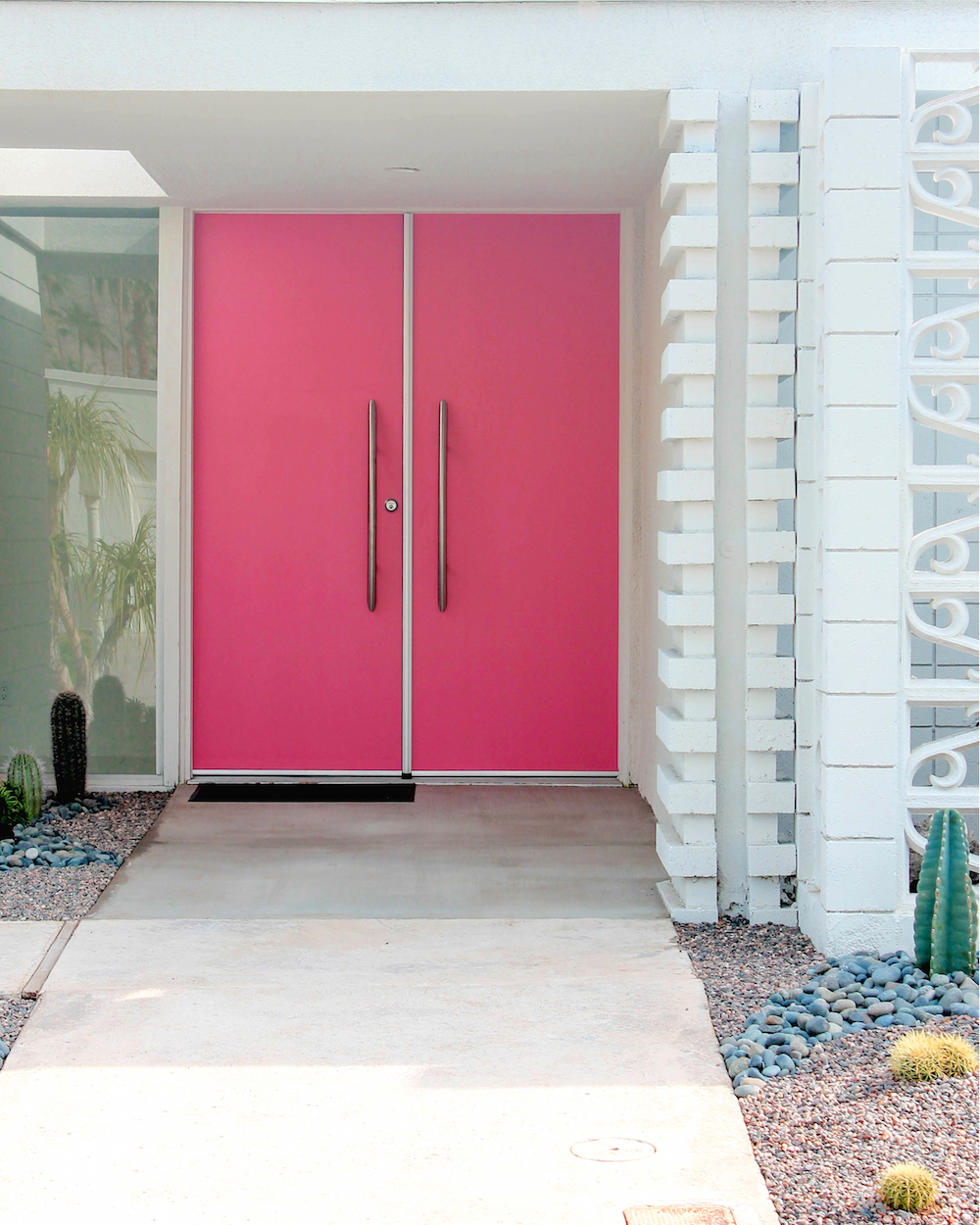 Source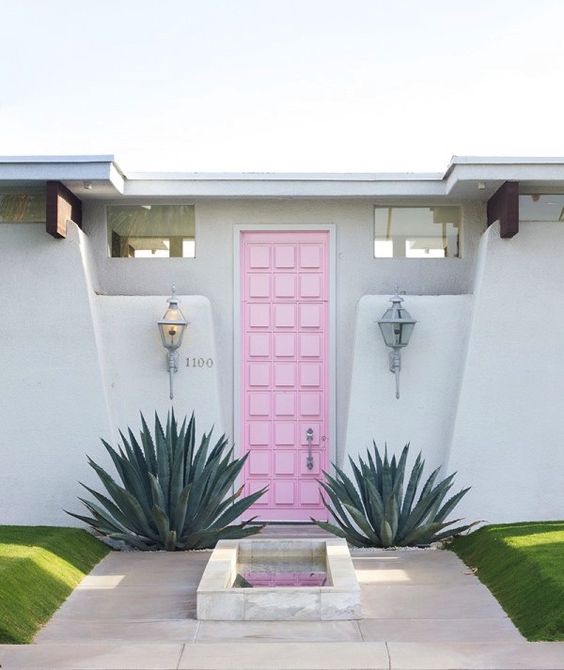 Source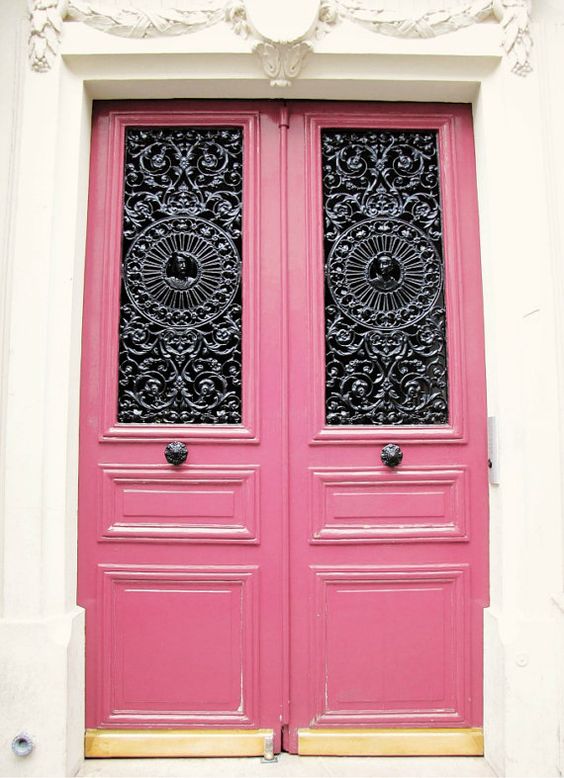 Source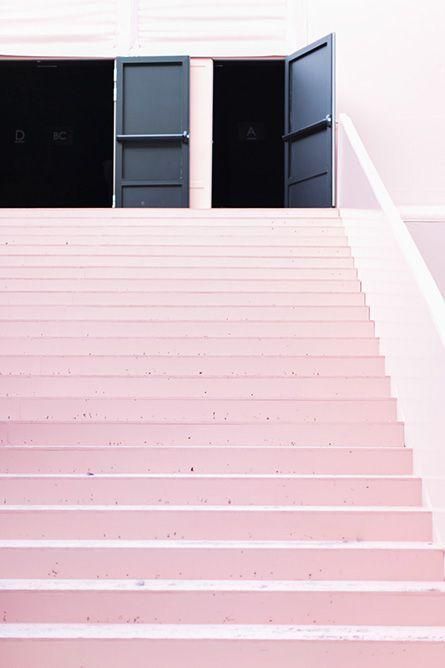 Source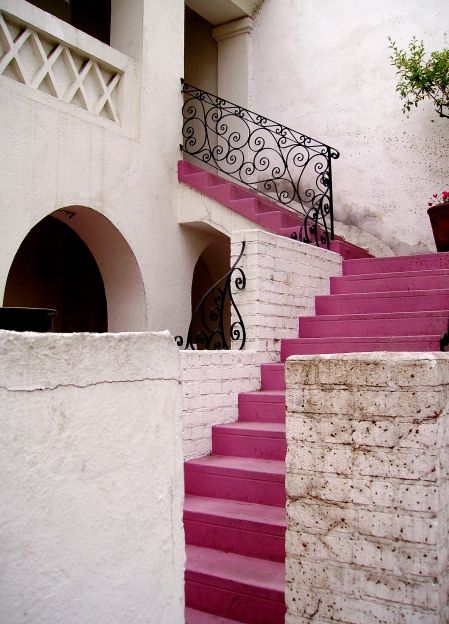 Source
Indoors, once again the walls are the perfect stage. You can use fabulous wallpapers, like these :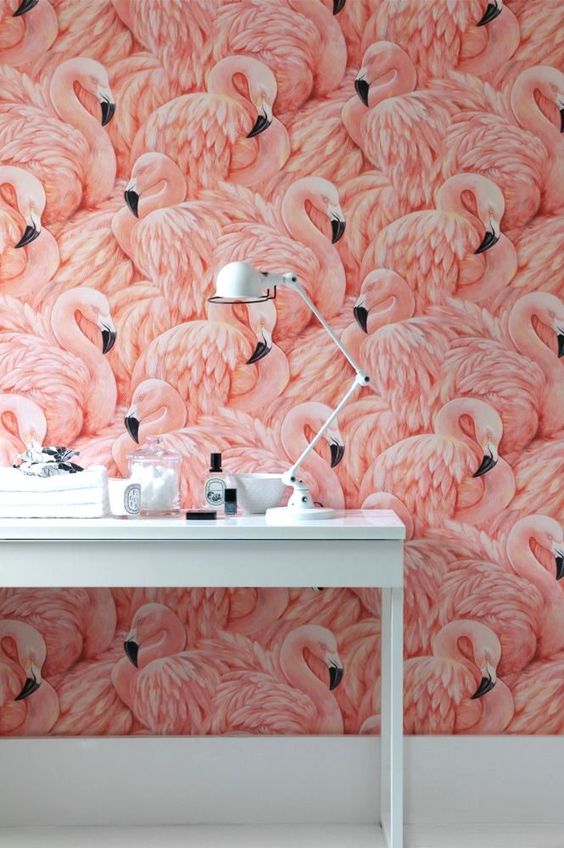 This classic flamingo pattern (Source)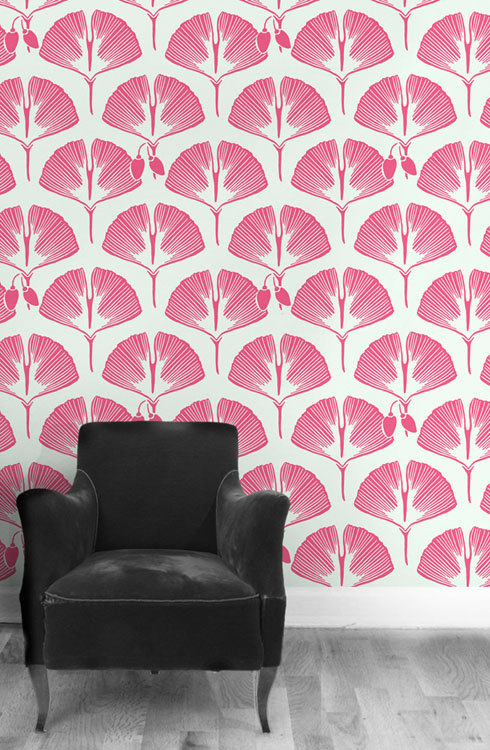 This fun modern stencil (Source)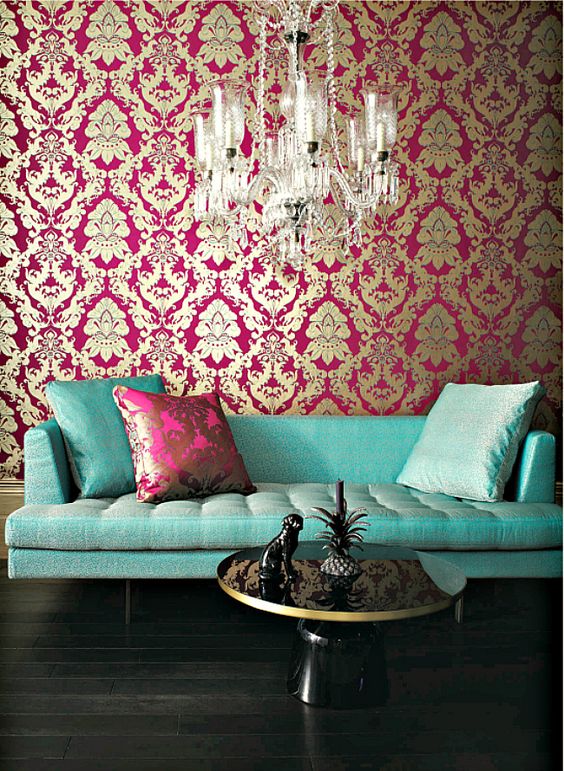 Or this over-the-top goodness from Matthew Williamson (Source)
Or play with paint, like this refreshing bedroom :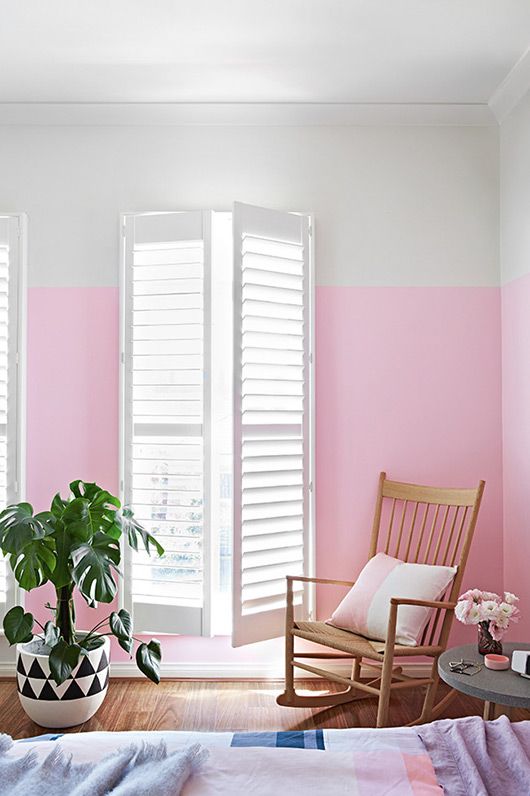 Source
Or even use tiles for a retro bathroom :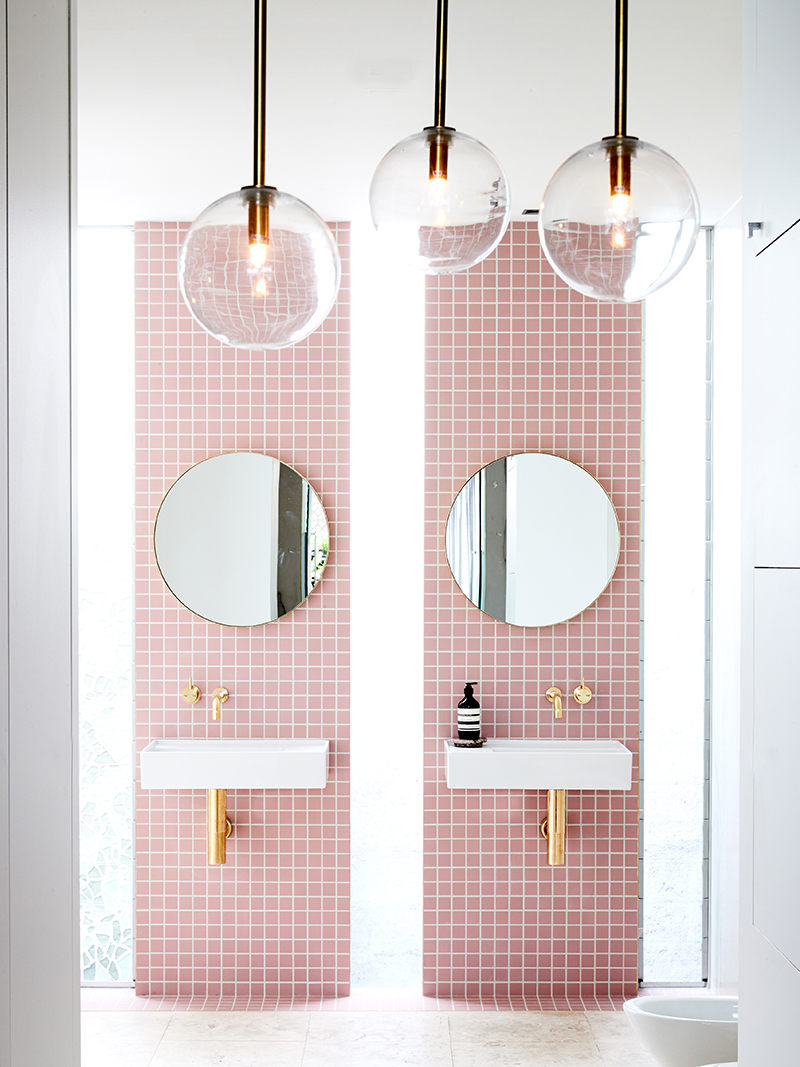 Source
If you're not ready for the full look, you can bring in an appliance or a piece of furniture :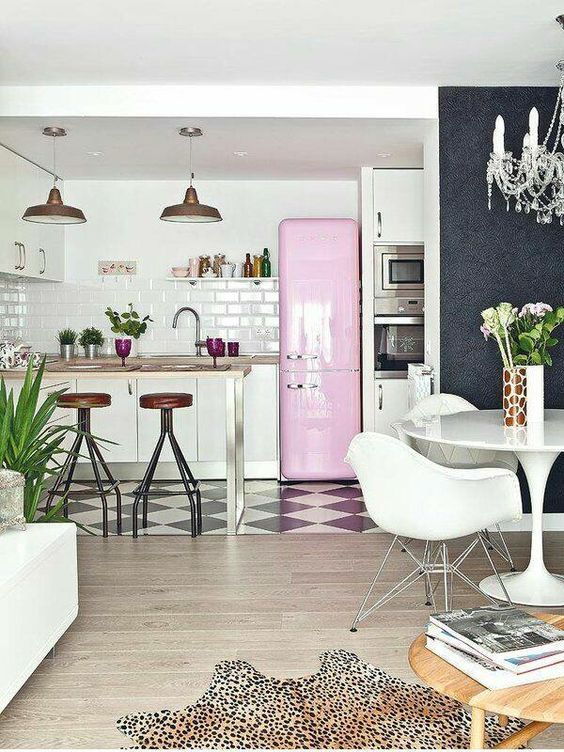 Like this awesome Smeg fridge (Source)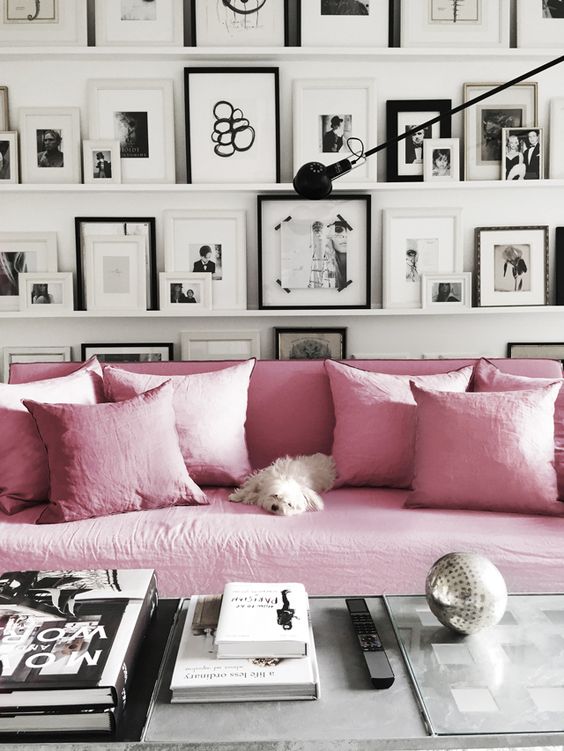 This linen sofa in a black & white home (Source)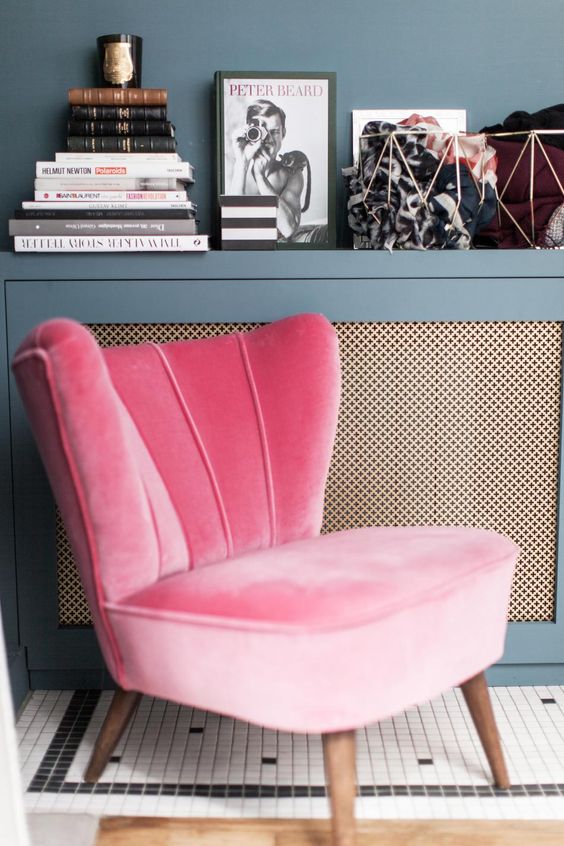 This cute velvet chair (Source)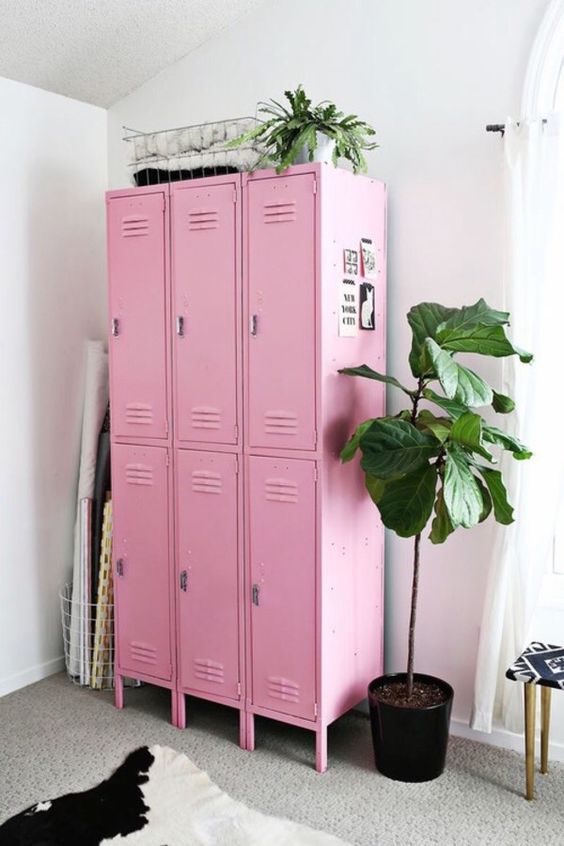 This cool loft entryway locker (Source)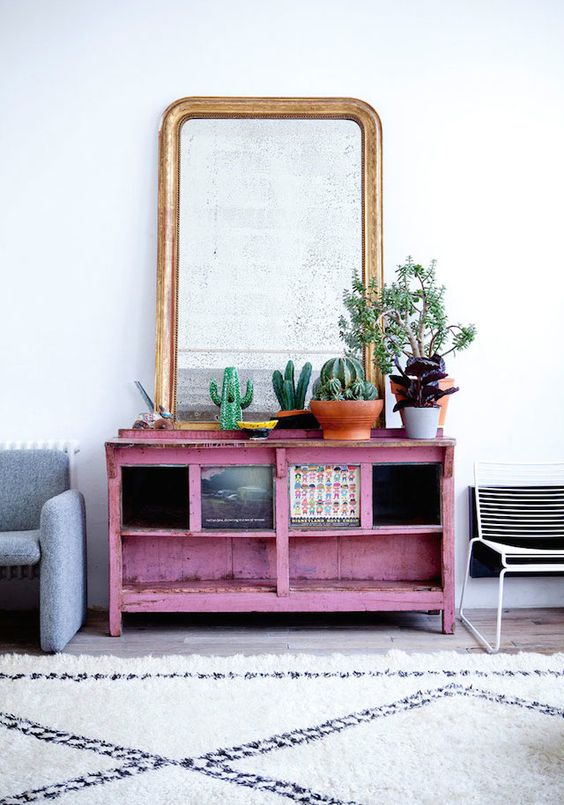 This boho console (Source)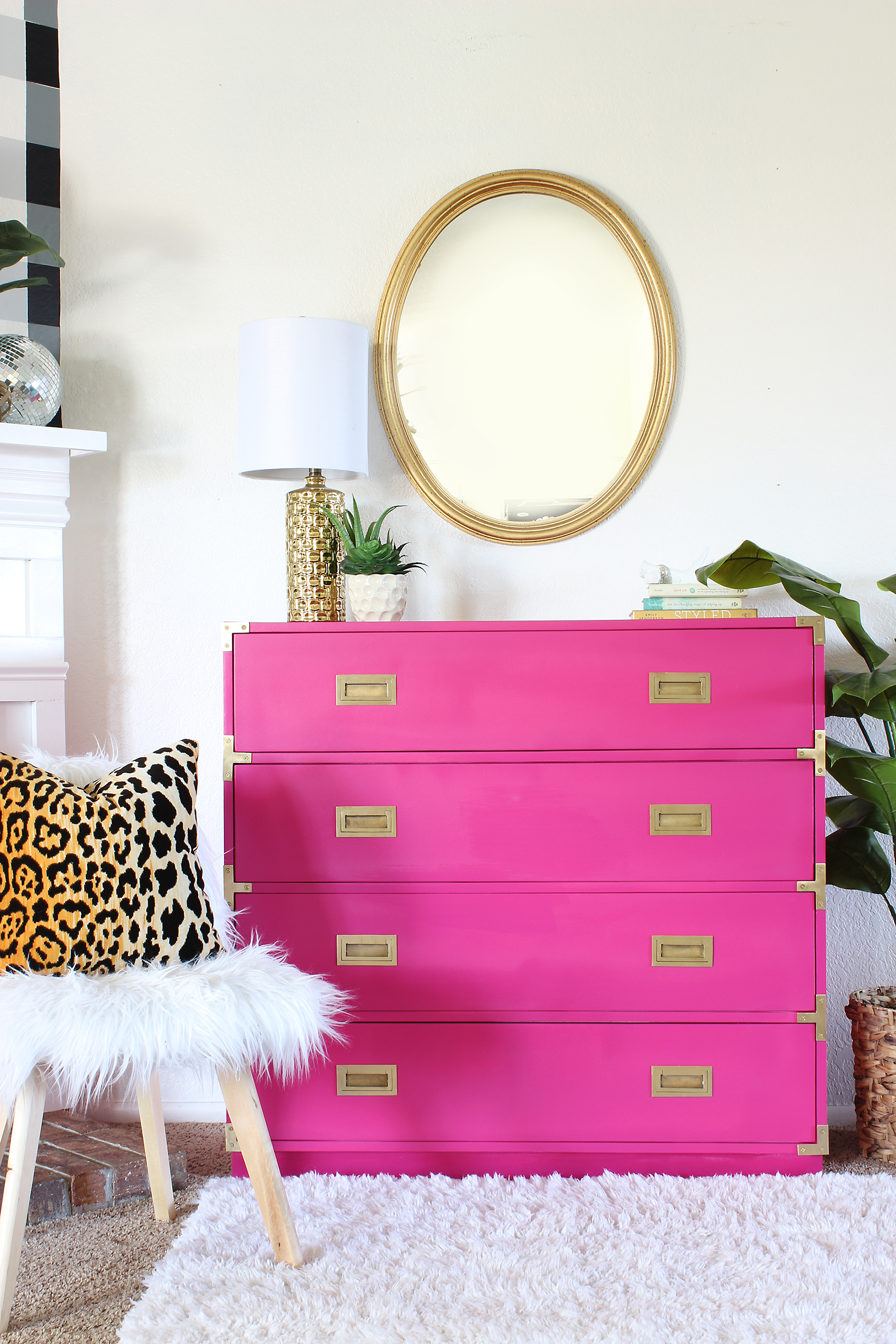 Or this glamourous modern dresser (Source)
And if it's still too much for you, no worries, check out these affordable smaller accents (with links!) :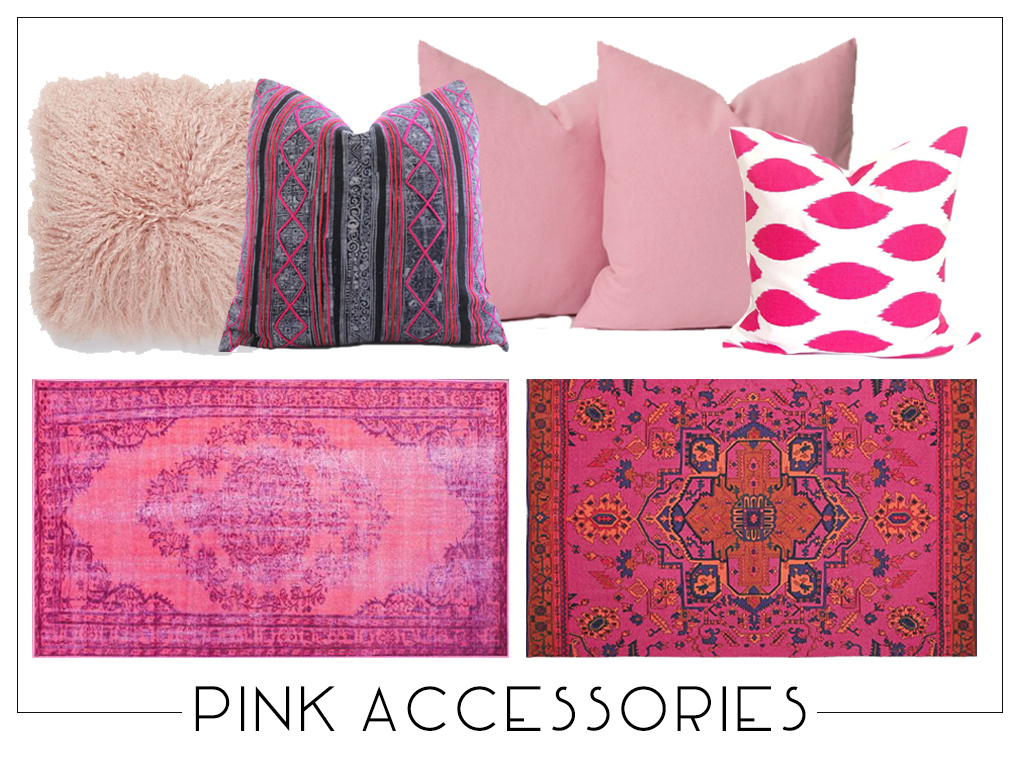 Pillows, left to right : Mongolian Fur // Hmong // Linen // Ikat
Rugs : Left : RugsUSA // Right : UrbanOutfitters (sold out)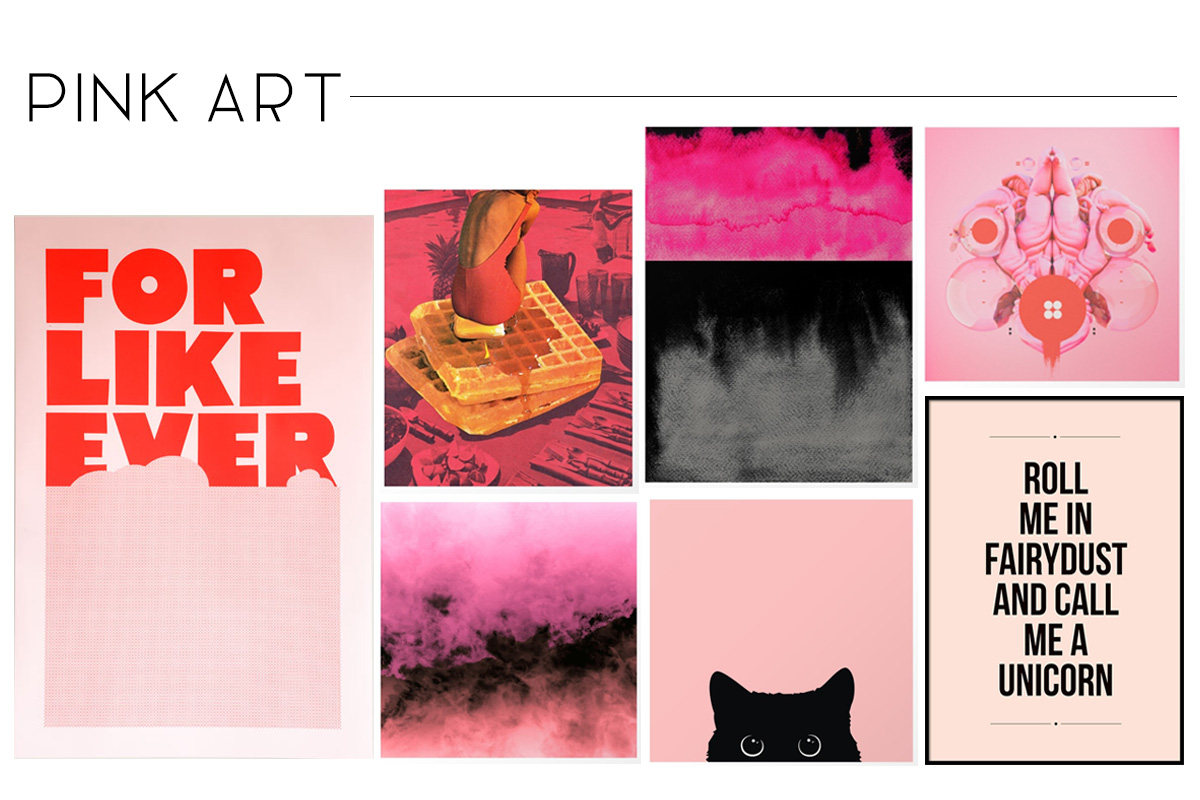 Upper row : For Like Ever // Waffles // Black&Pink // Space
Lower row : Pink&Orange // Cat // FairyDust
Of course, this round-up wouldn't be complete without neon ! Here's some of my (very appropriate) faves from Pinterest :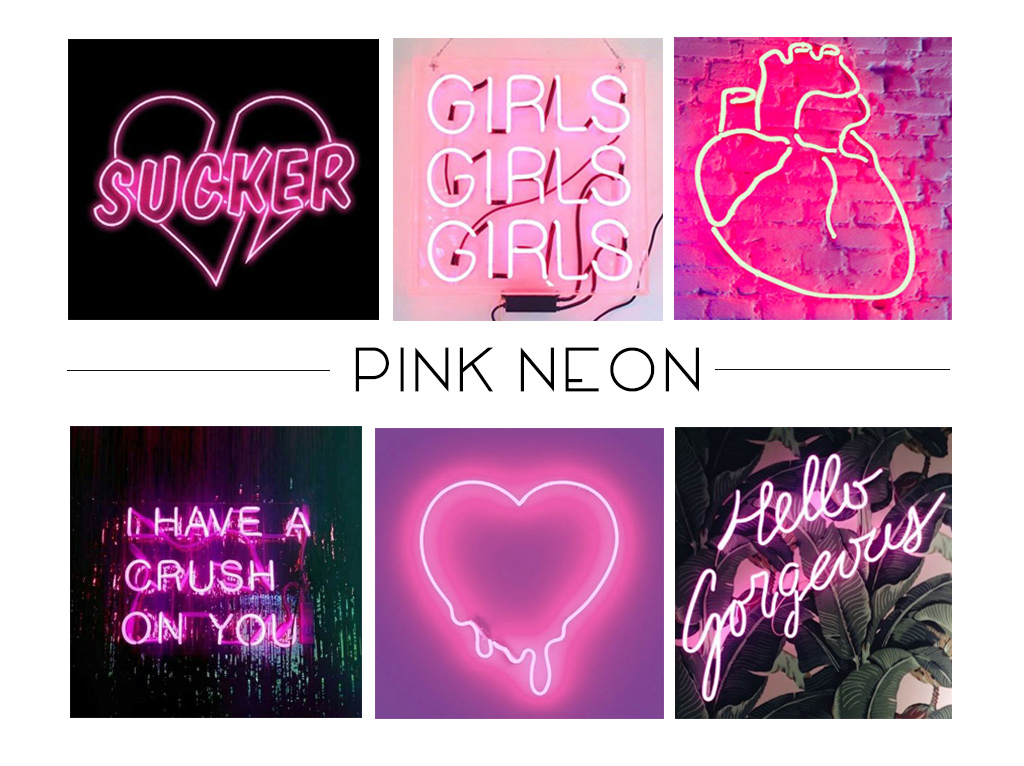 I'm working on my own neon sign above the bar, but until then, I got this 15$ pink neon tube above my bed that's doing a pretty good job of making me happy  !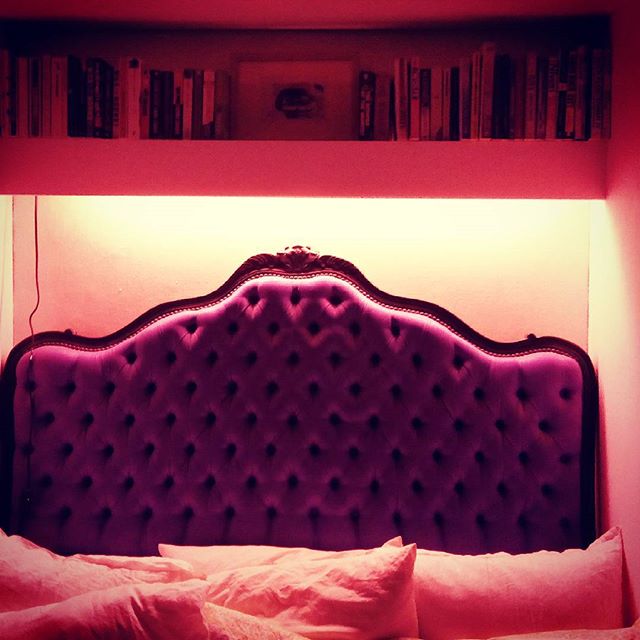 As you can see, pink can work with many styles, from modern, to spanish homes, and from california cool to glam maximalist interiors !
So go find your shade and don't be afraid to bring some pink into your home !
Until next time, have a fun Valentine's day, and you know the rules:
whether you're single or taken, today is a gym-free, chocolate and champagne day ! So treat yo' self !
Save
Save
Save
Save
Save
Save
Save
Save
Save
Save
Save