These are some fantasy moodboards I've worked on in the past. No budget, no client, just style.
This is my way of unleashing my creativity and keeping things fresh and interesting, and hopefully they can inspire you to go for bolder interiors yourself by giving you a glimpse of a "put together room".
(Scroll down to see the new ones as I add them !)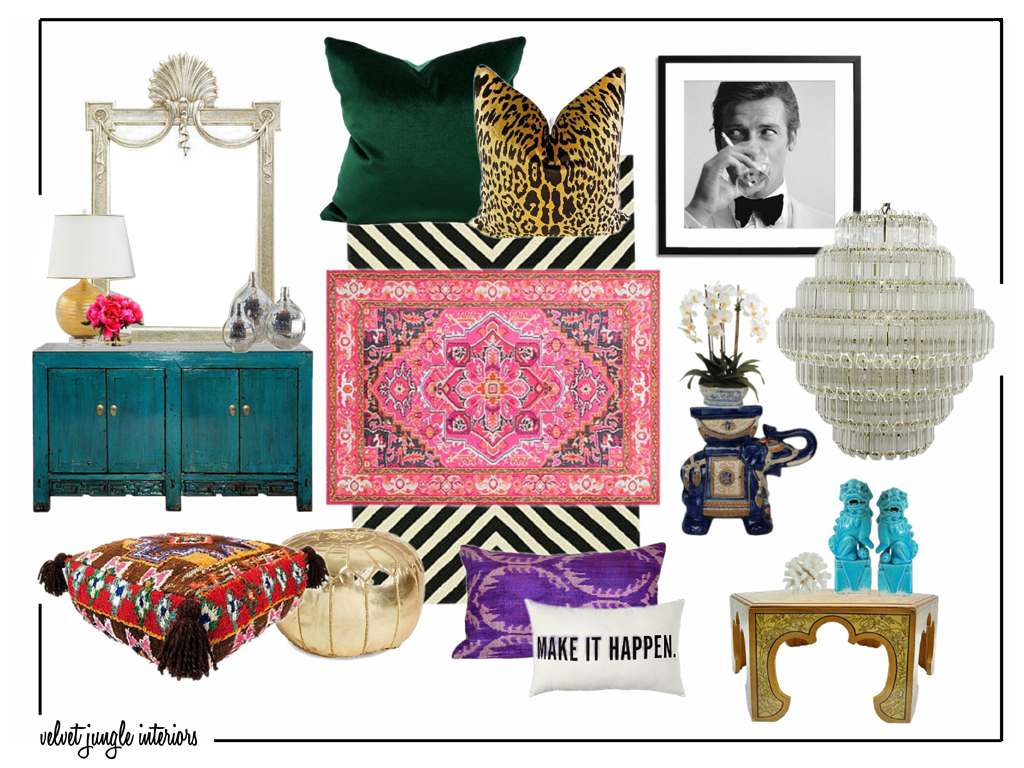 A mix of eclectic and ethnic elements for a living room.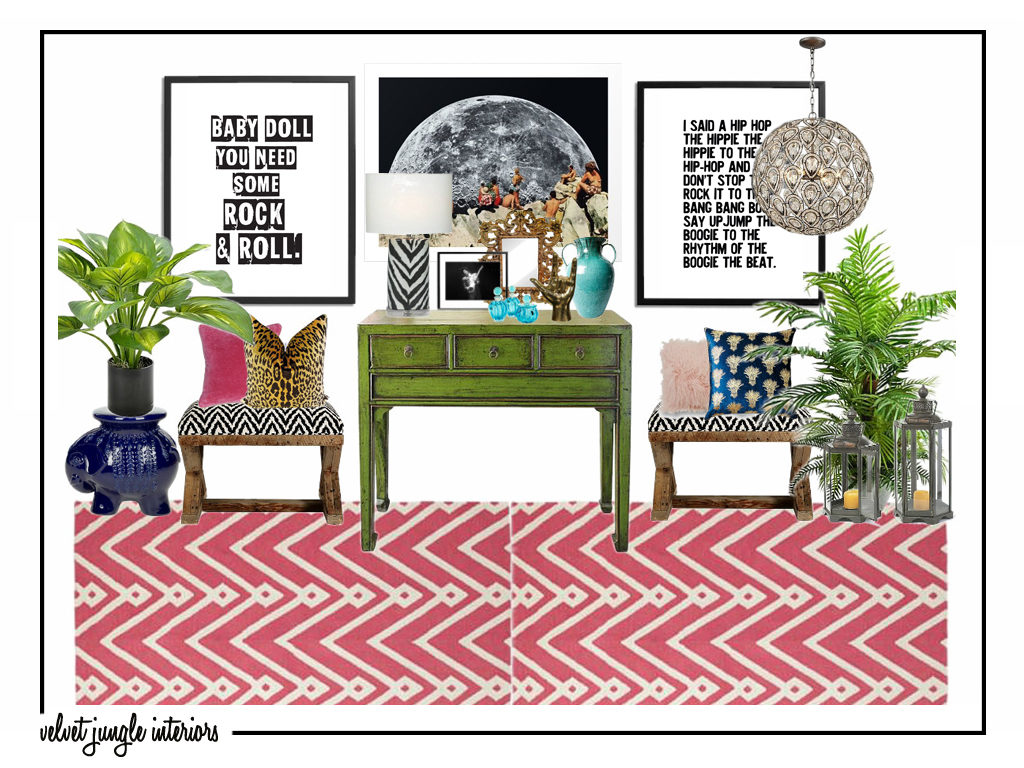 Exotic entryway vibes with a touch of humor.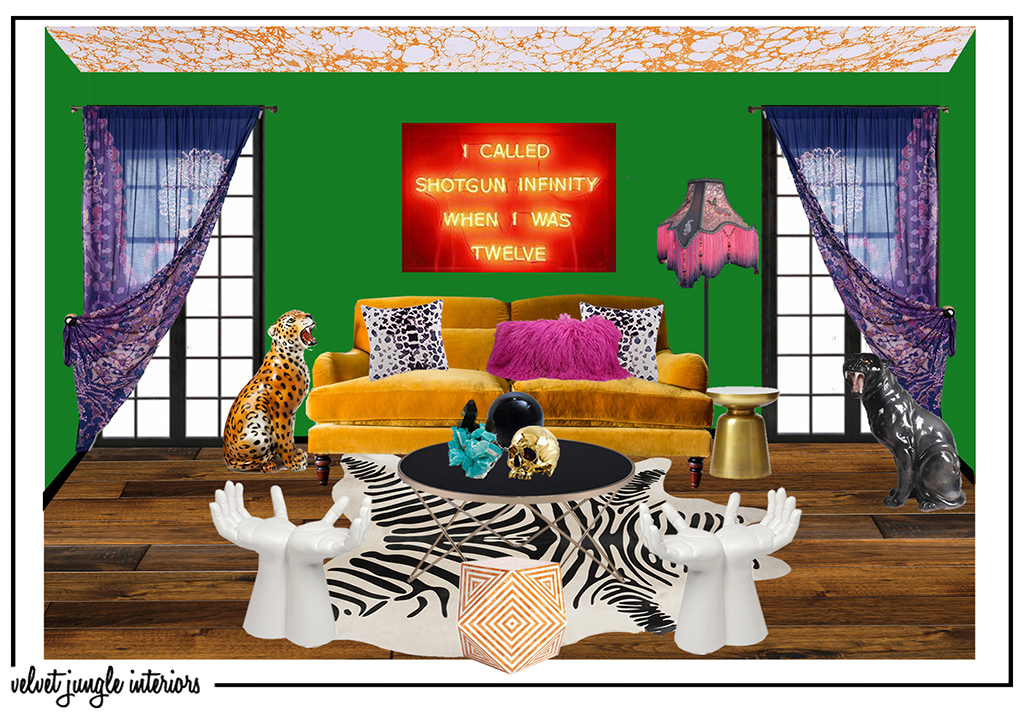 A very colorful, and travel inspired, exotic living room. Filled with animal prints and personality.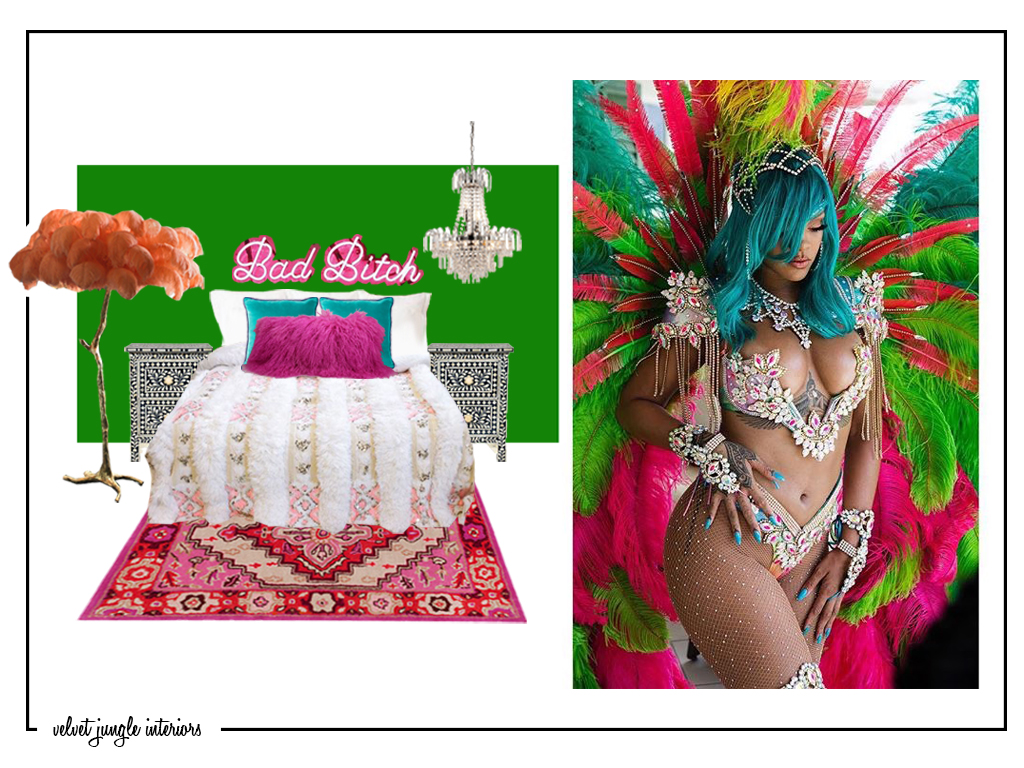 A bold bedroom inspired by Rihanna's carnival outfit !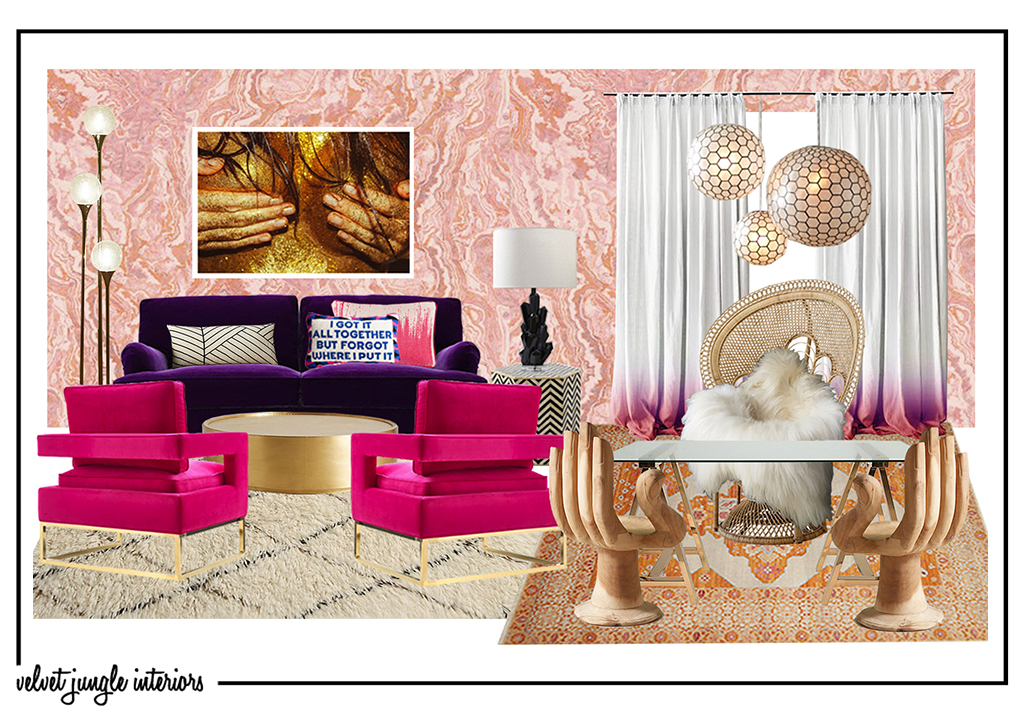 Inspired by 70's luxury while keeping a modern feel, this office is full of bold furniture and wild shades.
A plush dream for any Boss Babe !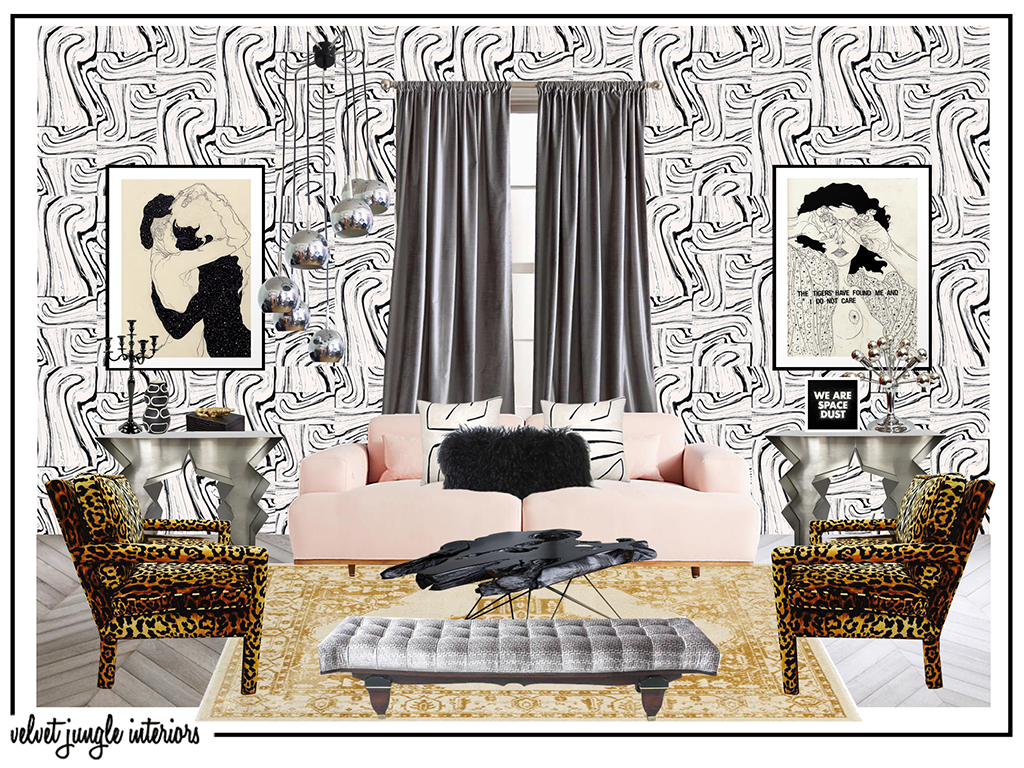 This living room is mostly grey and white, but that doesn't mean it can't wow ! With bold furniture choices and cool art, you can turn a neutral palette from boring to luxurious.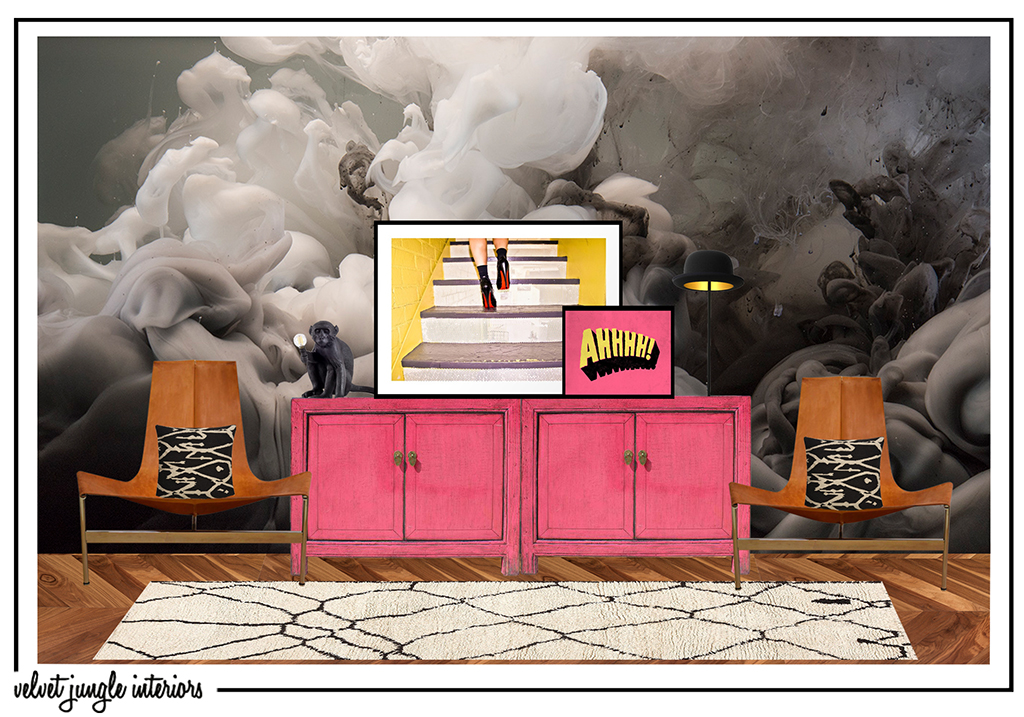 This rockin' entryway has the most hypnotizing accent wall ever, and a much needed touch of humour to off-set the more classic pieces. A fun room to make you smile as soon as you get home.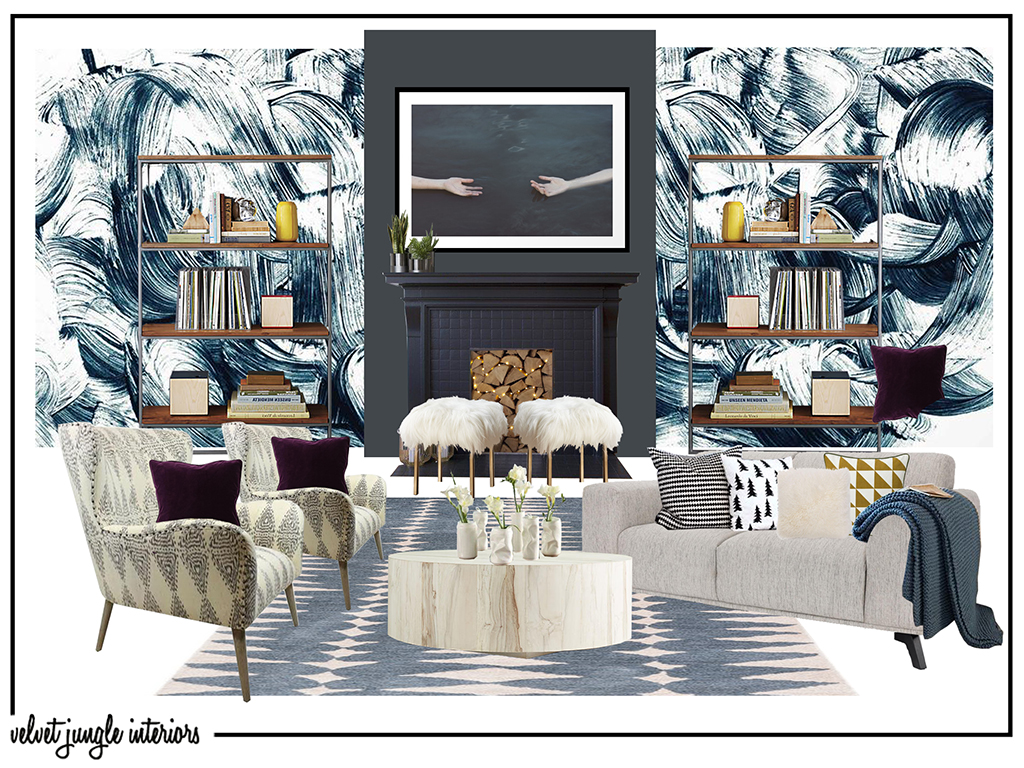 A twist on the Scandinavian trend, this living room/library is the perfect place to curl up with a good book. Relaxing in style !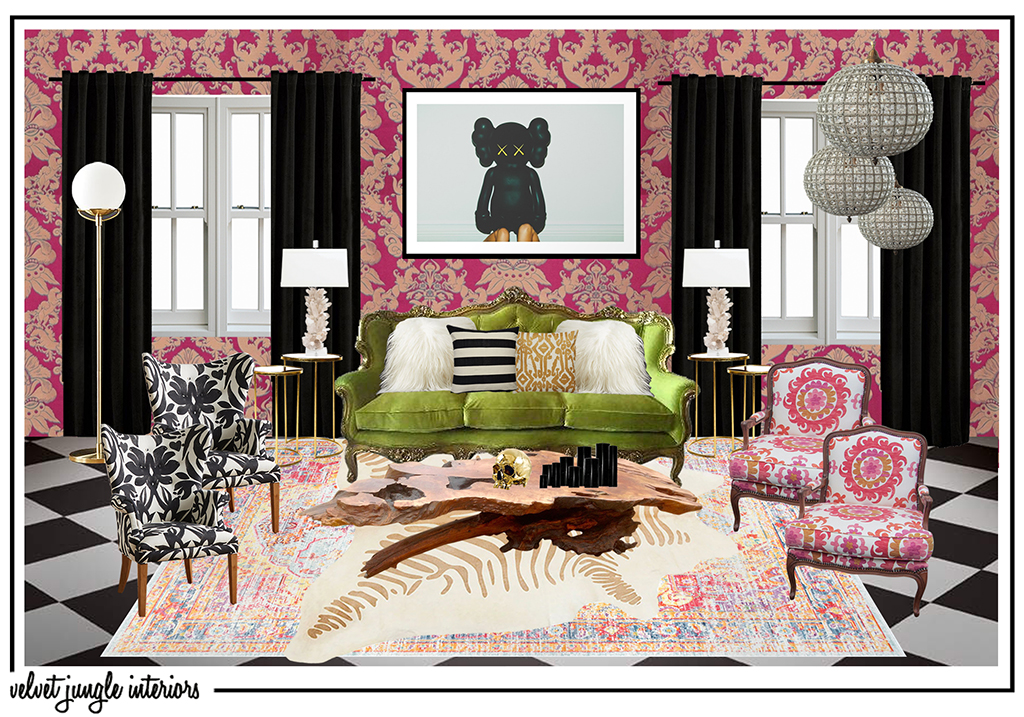 An extra-bold hotel lobby ! Pattern, on patten, on pattern, makes this room a dream !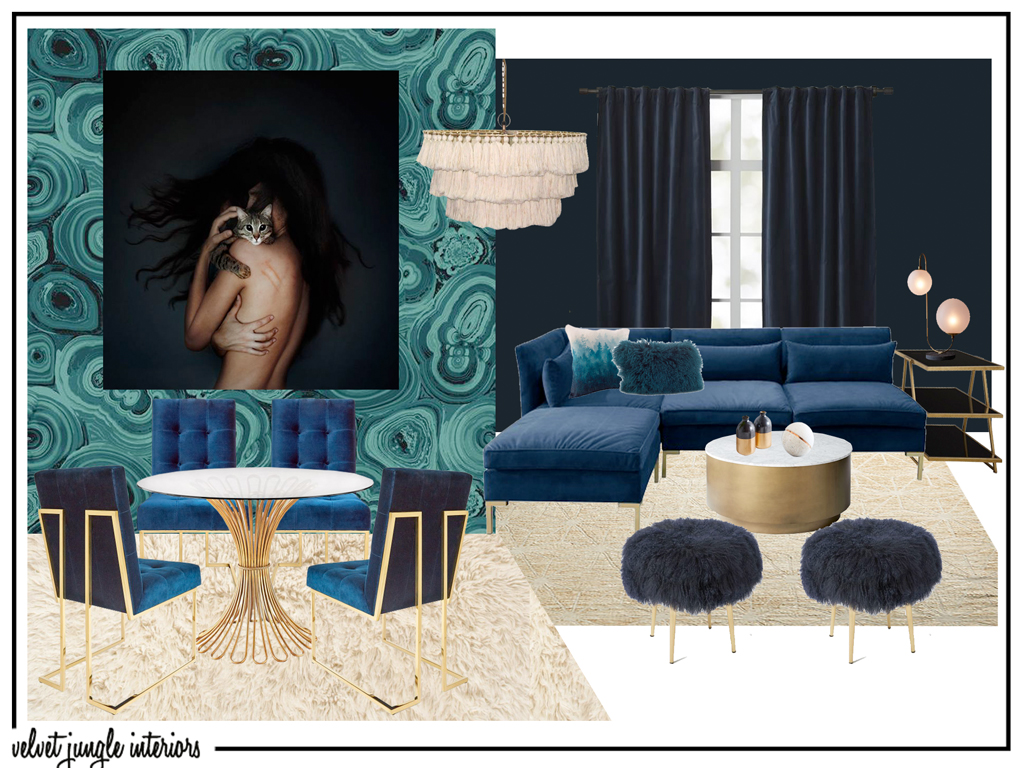 A luxurious monochrome living room / dining room combo that relies solely on textures to bring it to life.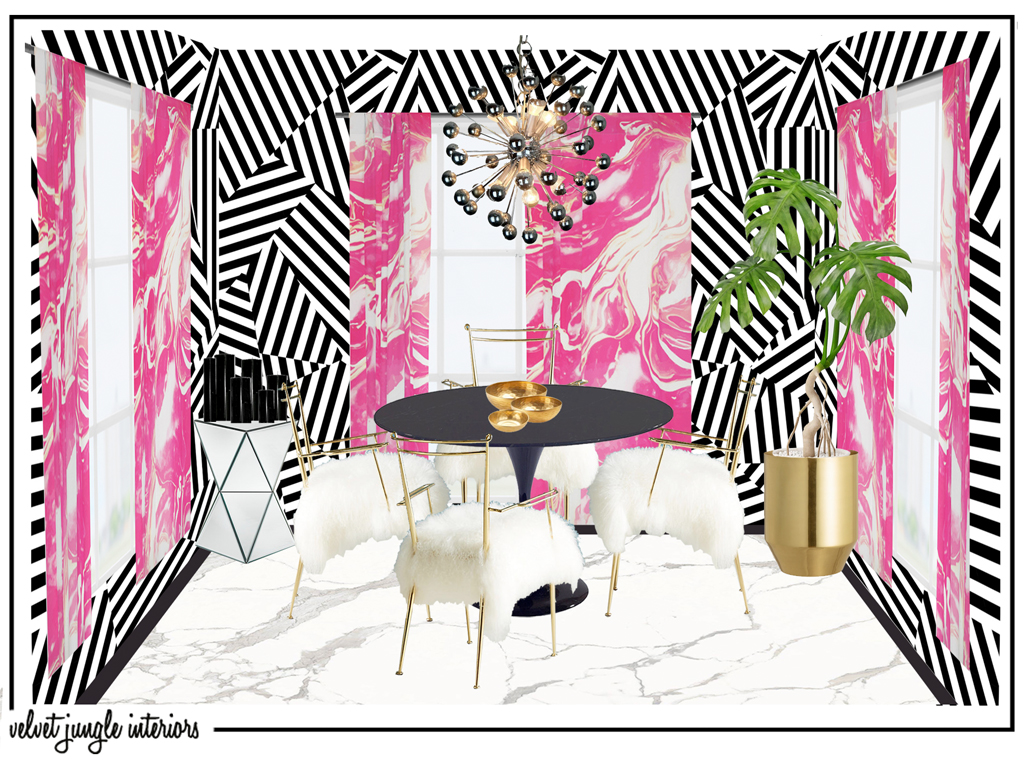 Breaking the rules ! You don't need to stop with one statement feature in your room, every element of this dreamy dining room is a show stopper and it's glorious. A bold concept for the pattern lovers !
A glitzy studio apartment for a boho city girl. A glam mix or blue, pink and lots of gold.