Arnaud bought a beautiful apartment in Paris, and renovated the whole place before moving in. He filled his new living room with second-hand furniture from his family at first, but the pieces weren't necessarily adapted to his space. It was time to update it, and most importantly bring in some personality ! I proposed a classic, masculine theme, incorporating two facets of his personality : his love of westerns, and rock n' roll.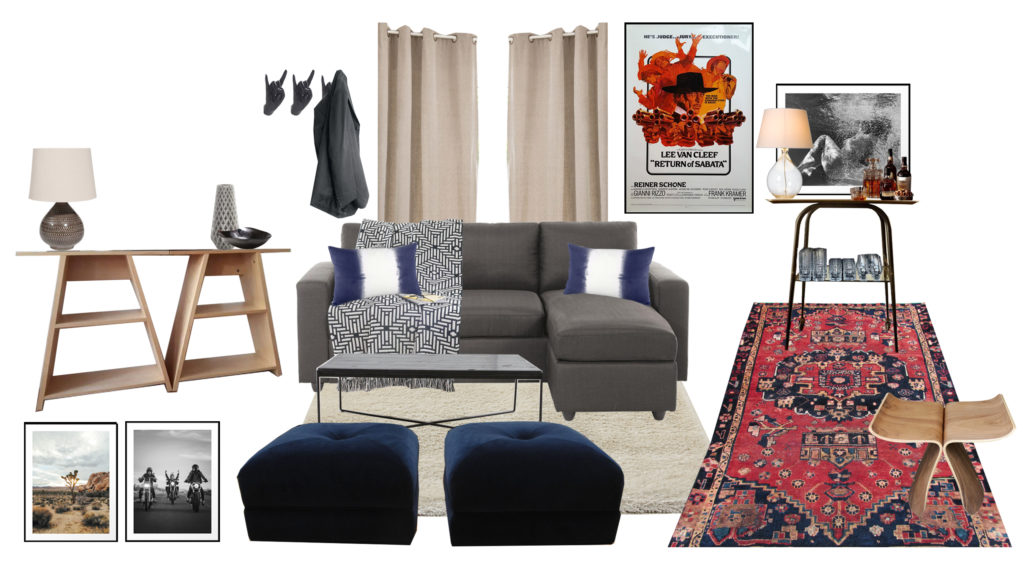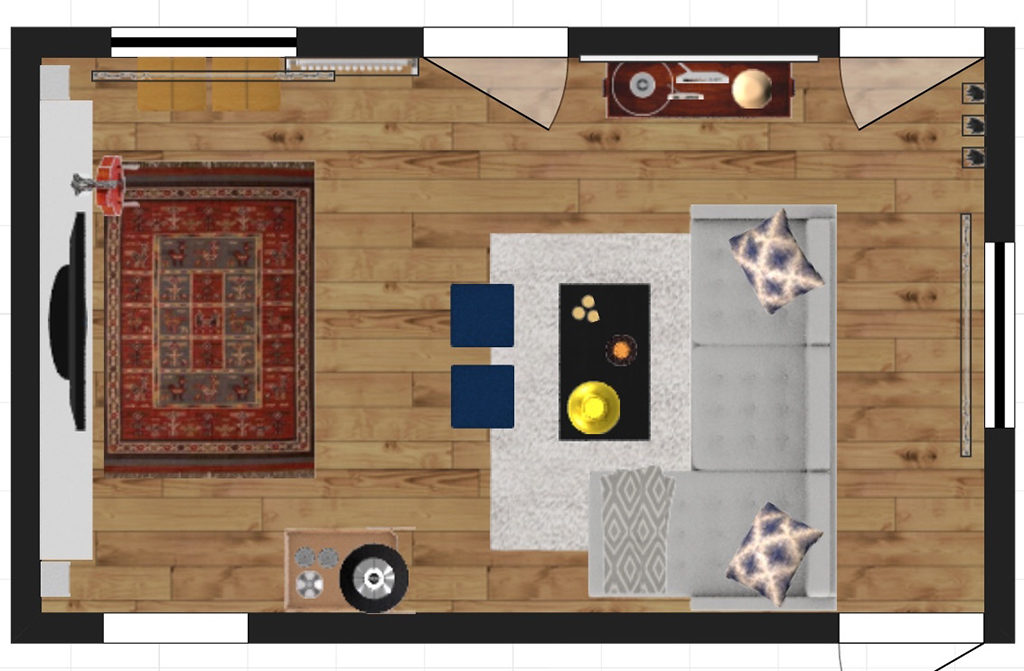 Blues and greys dominate here for a modern and "adult" look, and a mix of wood furnitures make the space feel warm and inviting. Between the kitchen and the living room : a bar cart to display his rum collection. The art selected matches the colors in the room and reflect his interests. The room is rectangular so I opted for a plush, comfortable rug under the sofa, and a statement persian rug – worthy of a rockin' recording studio – in front of the TV unit.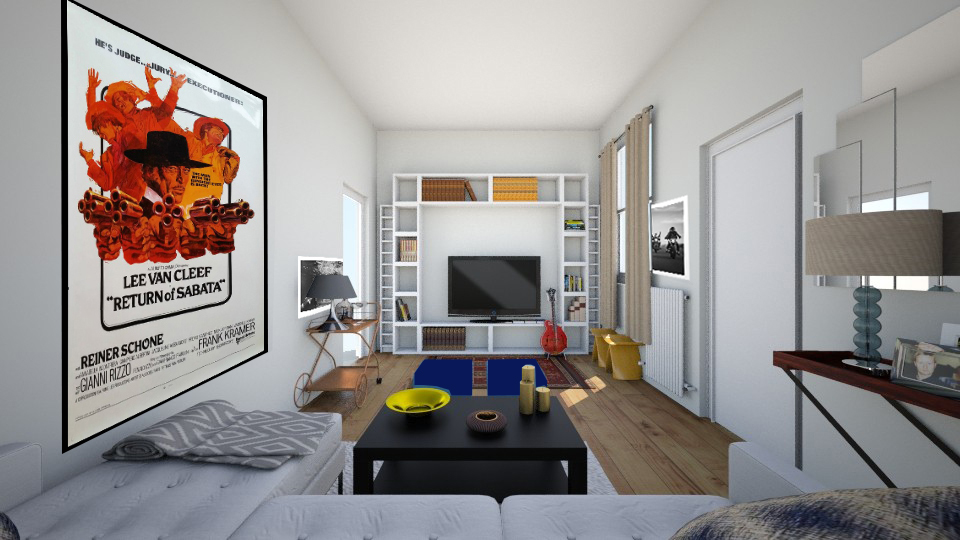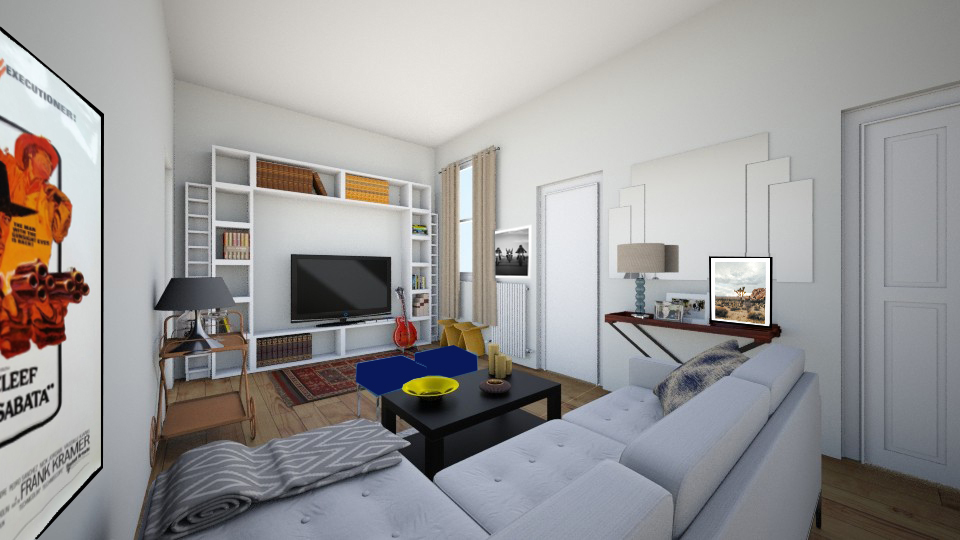 Arnaud is a self-proclaimed TV addict and this room is made for it ! Right now the main wall is empty, so I suggested a custom-made unit to add some storage solutions for his consoles and DVDs, as well as fill the wall visually.
The project is still ongoing but let me know what you think in the comments !