Mathieu's living room and kitchen project was a big undertaking ! You can find a big recap and all the juicy details in this post, or go even further and follow every single step through the tag "Mathieu" on the blog.
Before : this space was your basic film-school-student style living room, putting function way over style. The main obstacle for Mathieu was this useless wall hiding a kitchen full of potential.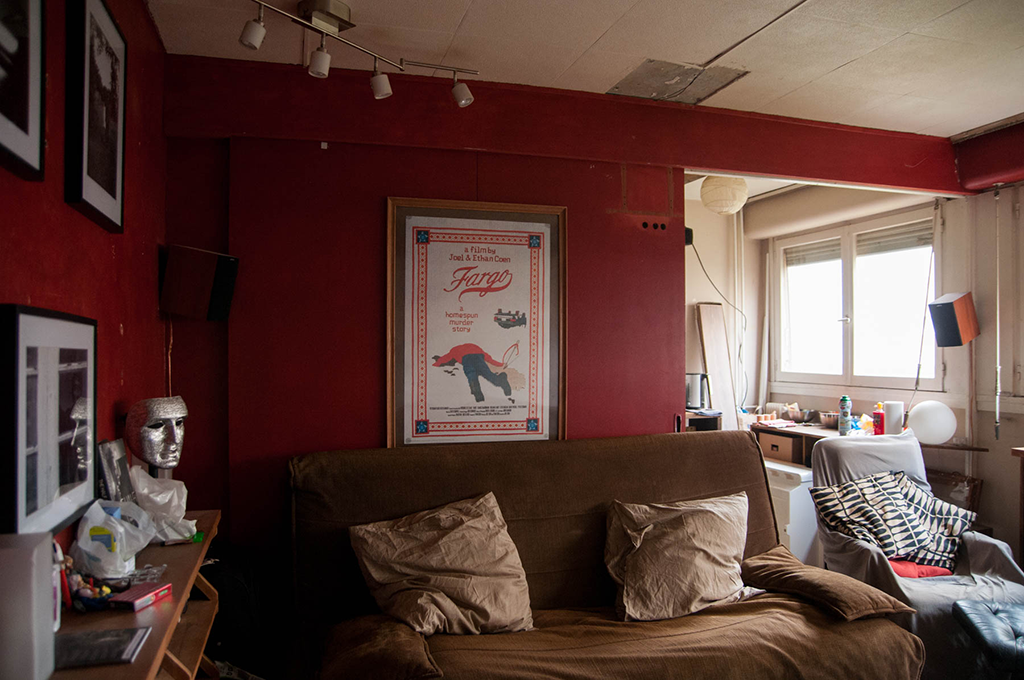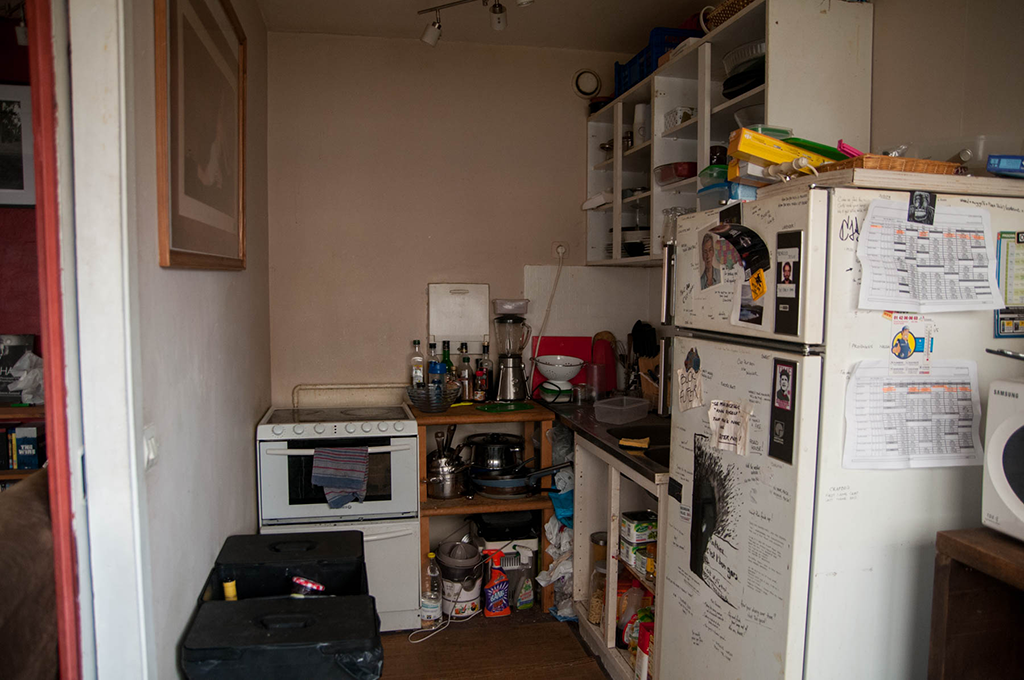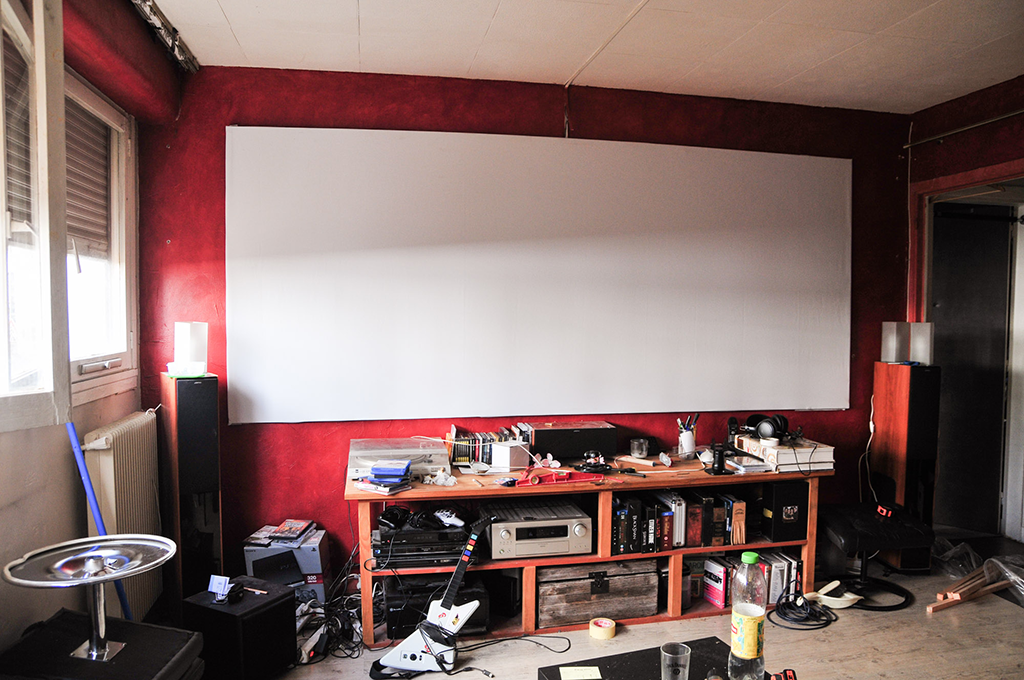 On the other side, is the home theater, the main attraction of the whole space.
Almost ten years later, Mathieu decided it was time for it to reflect his more grown-up lifestyle. We kept the function, but added some serious style !
After : Getting rid of the separation – creating an open space plan – made the whole room much more functional, and helped Mathieu finally enjoy his kitchen. We updated everything from the color palette, to the furniture, and transformed the whole space. With this masculine, modern, and laid-back, elegant look, his home is now cosier for him, and more inviting for guests.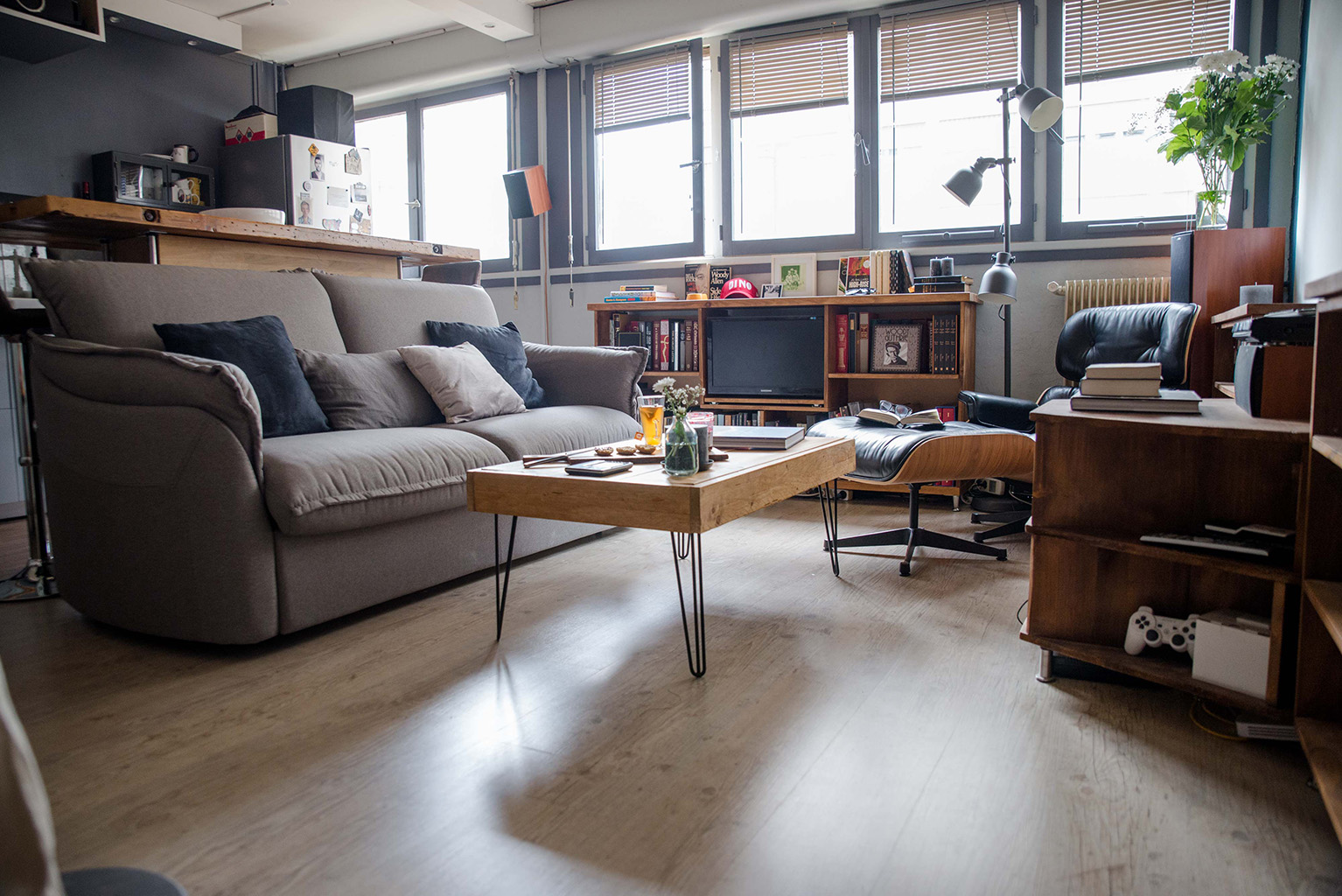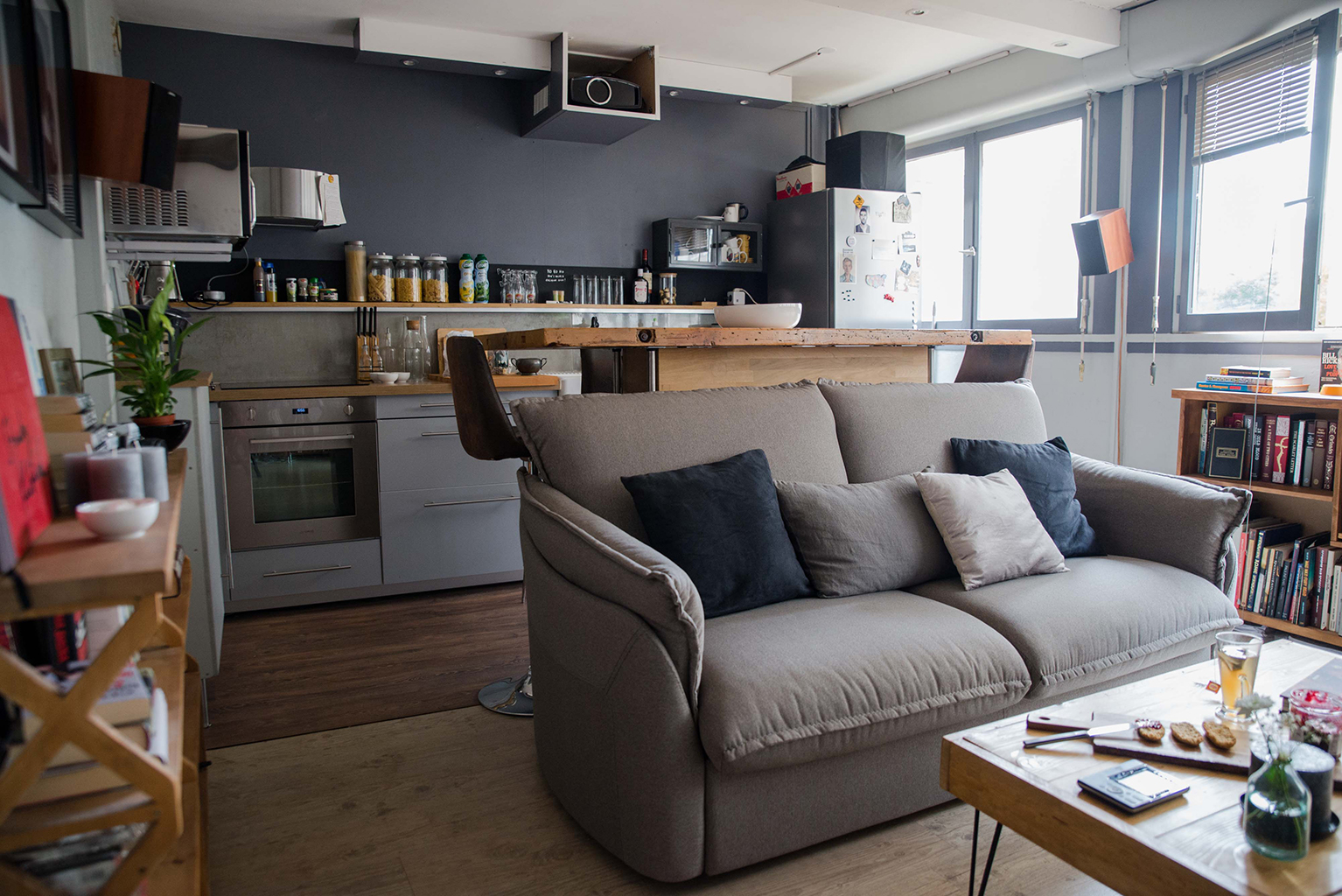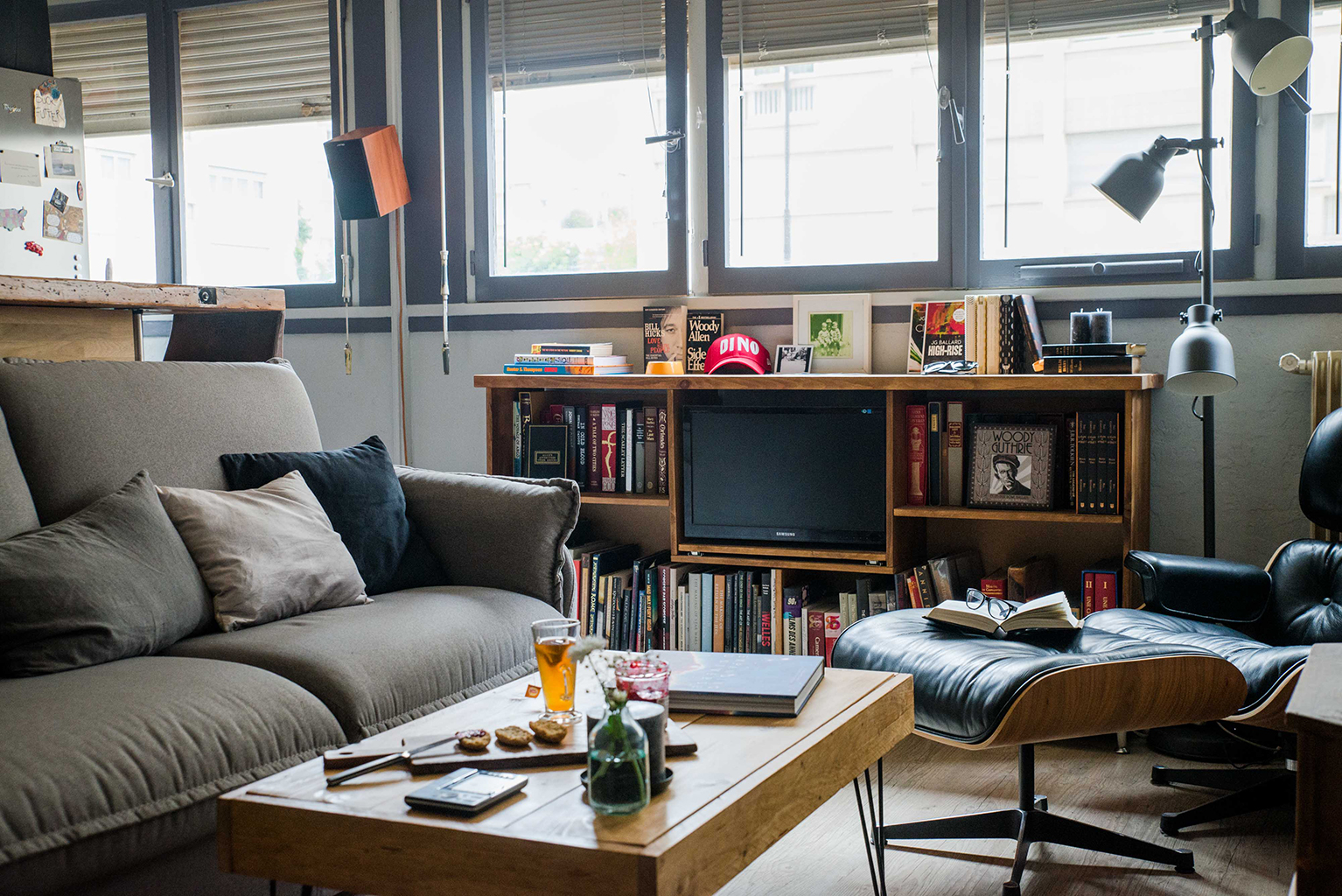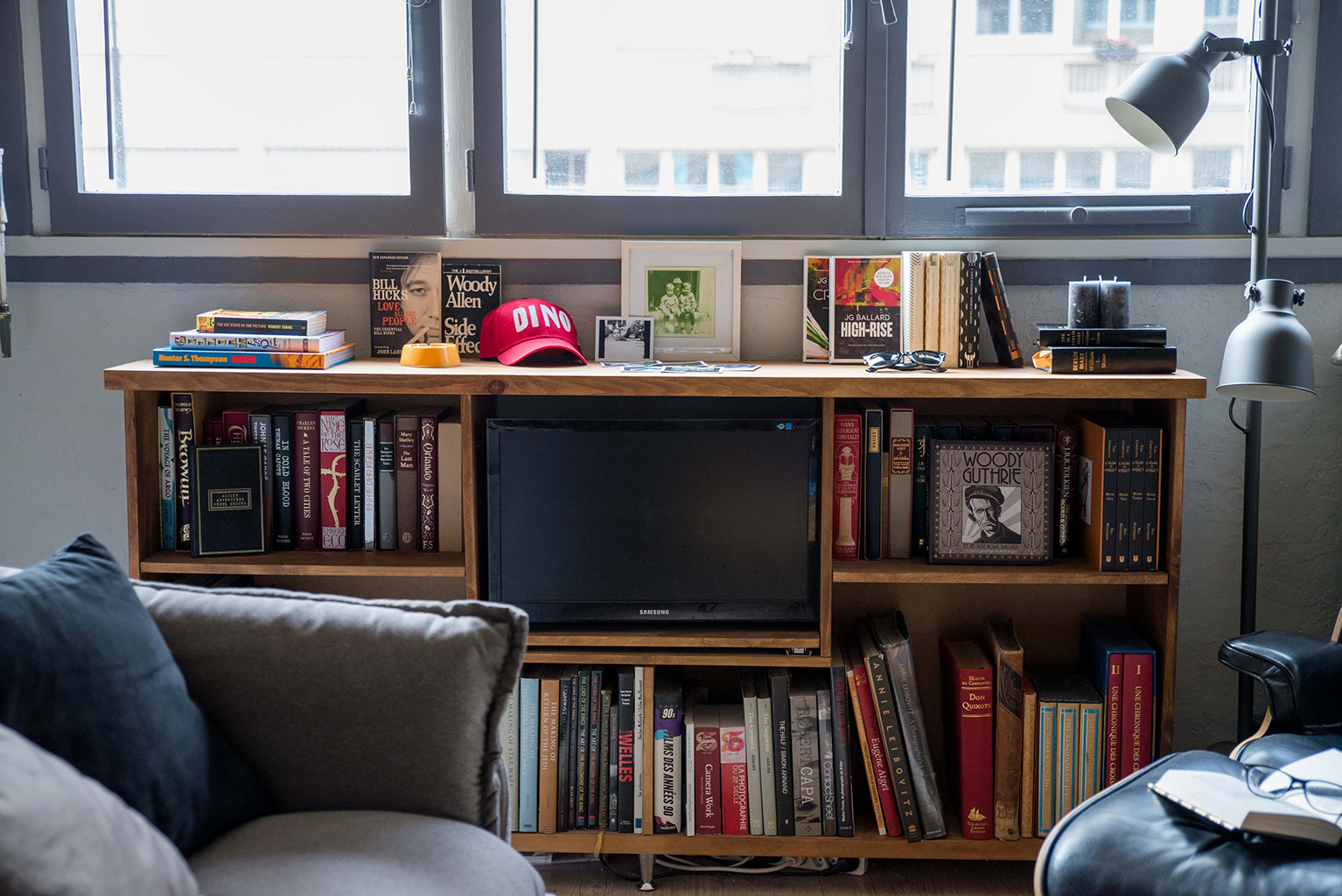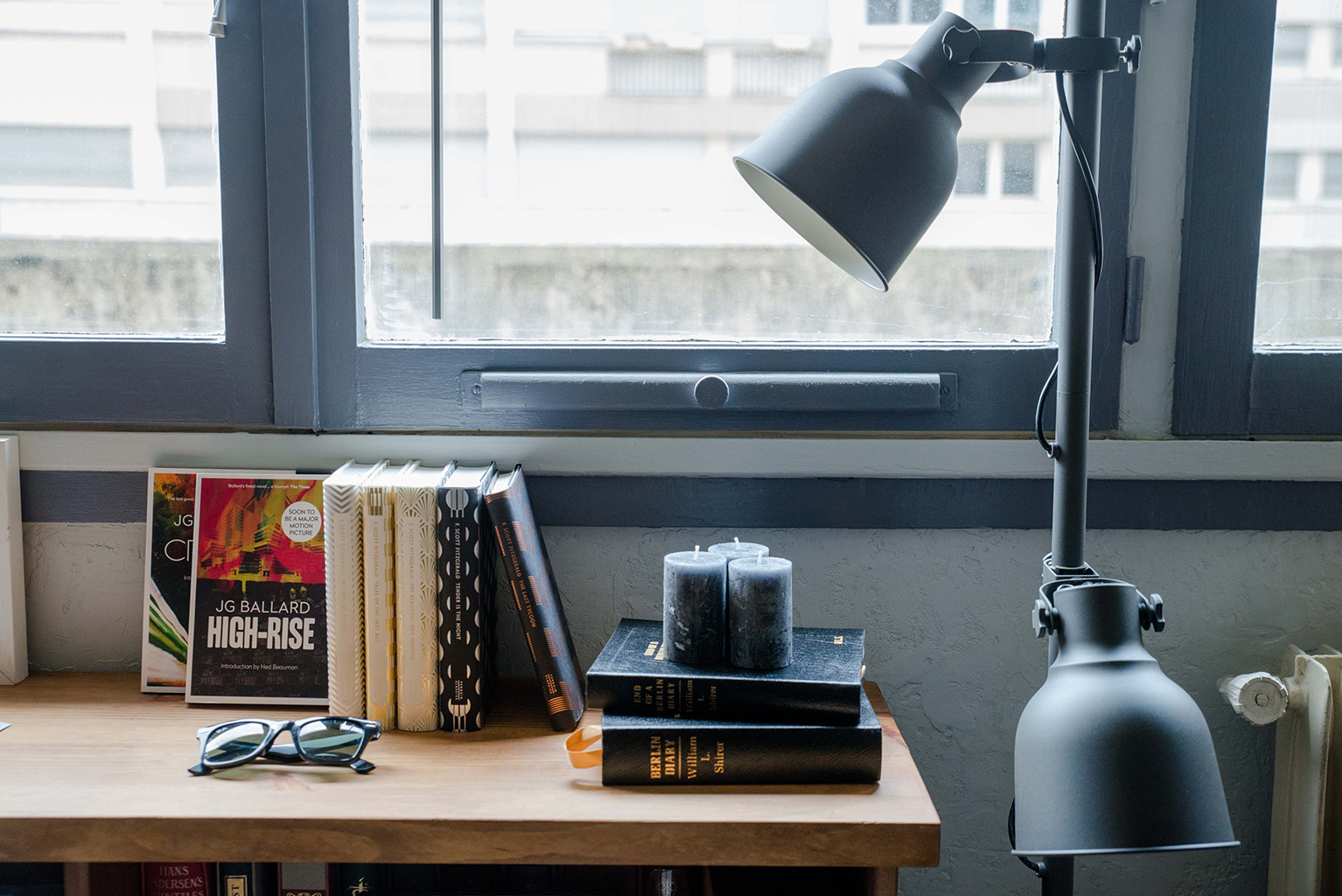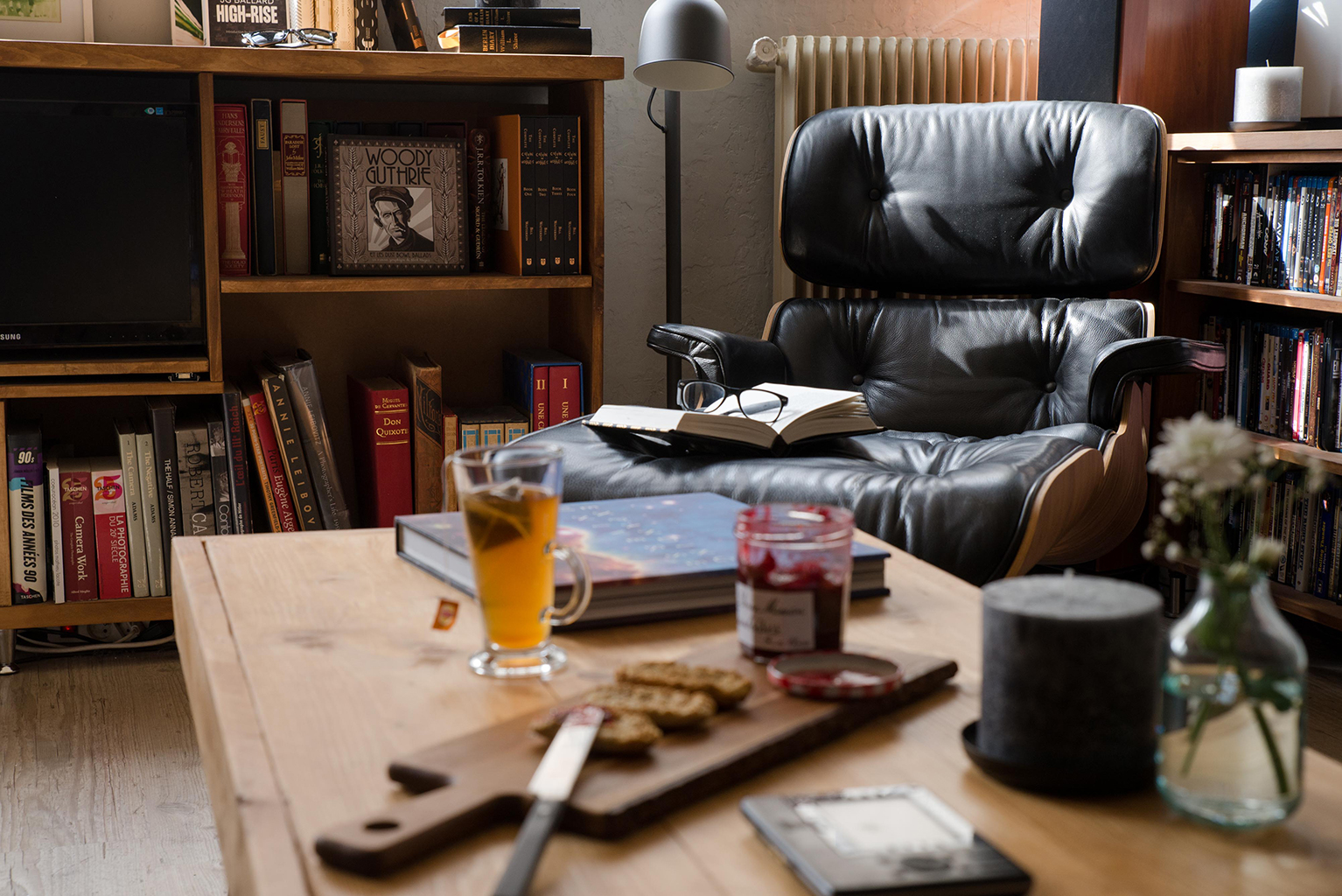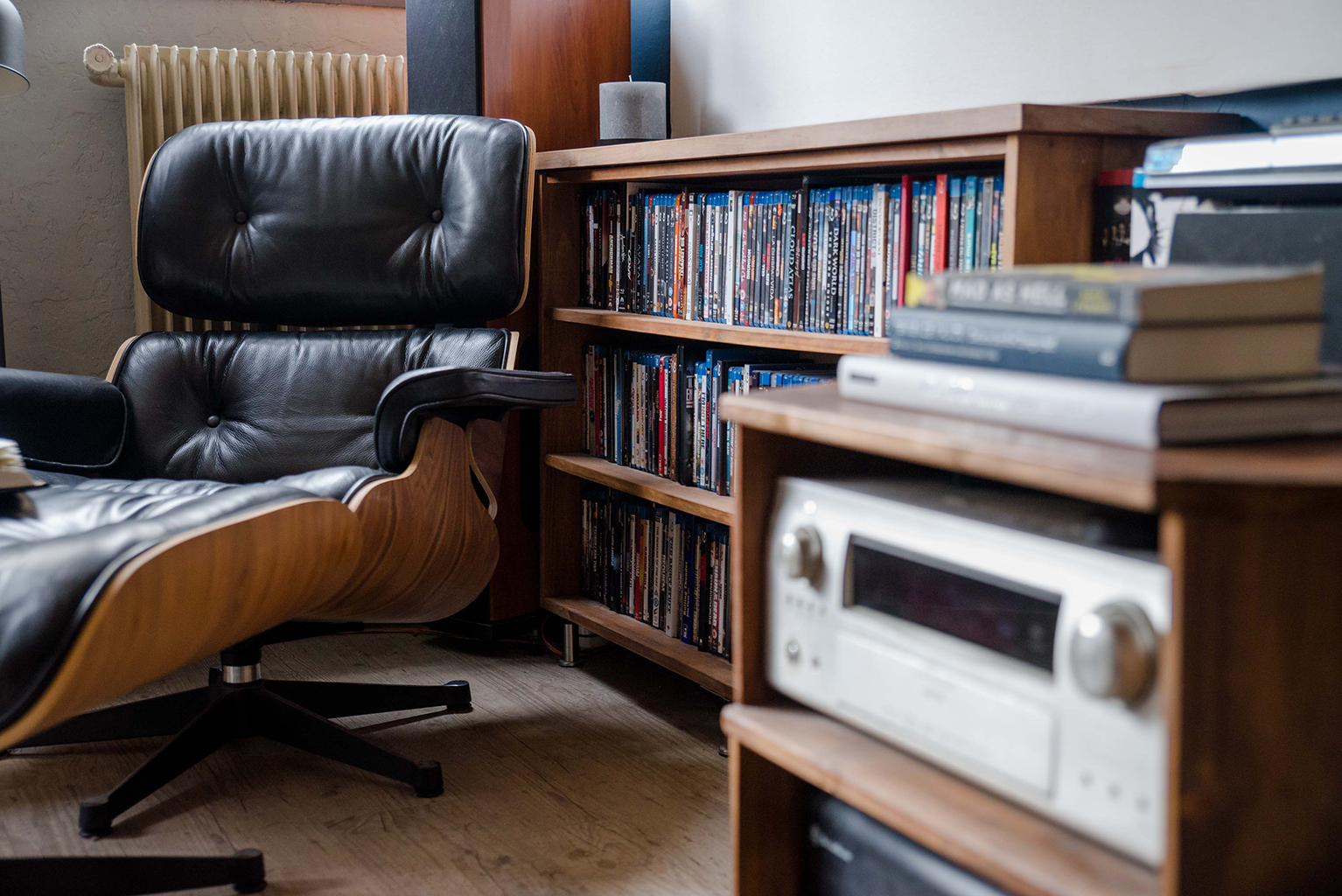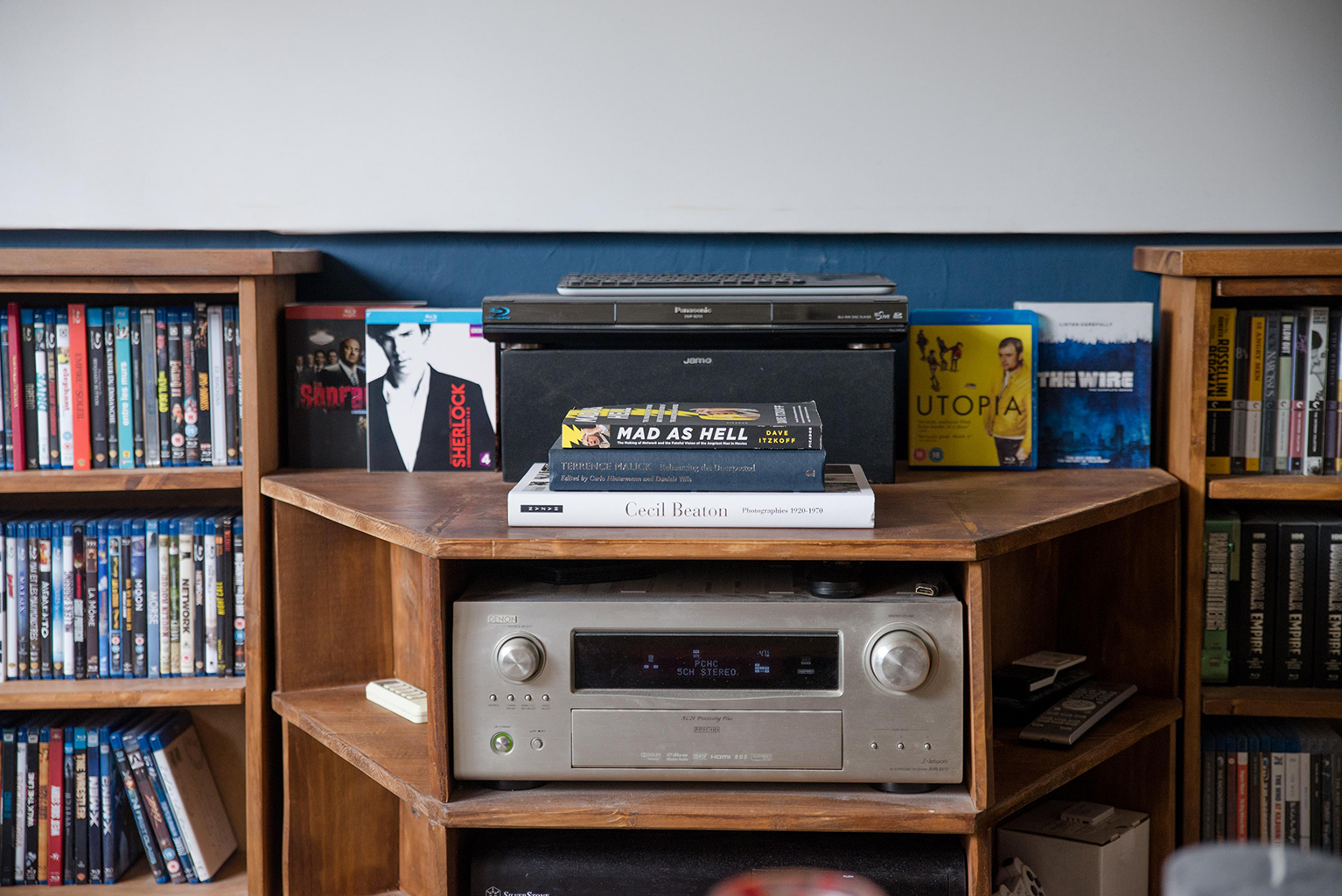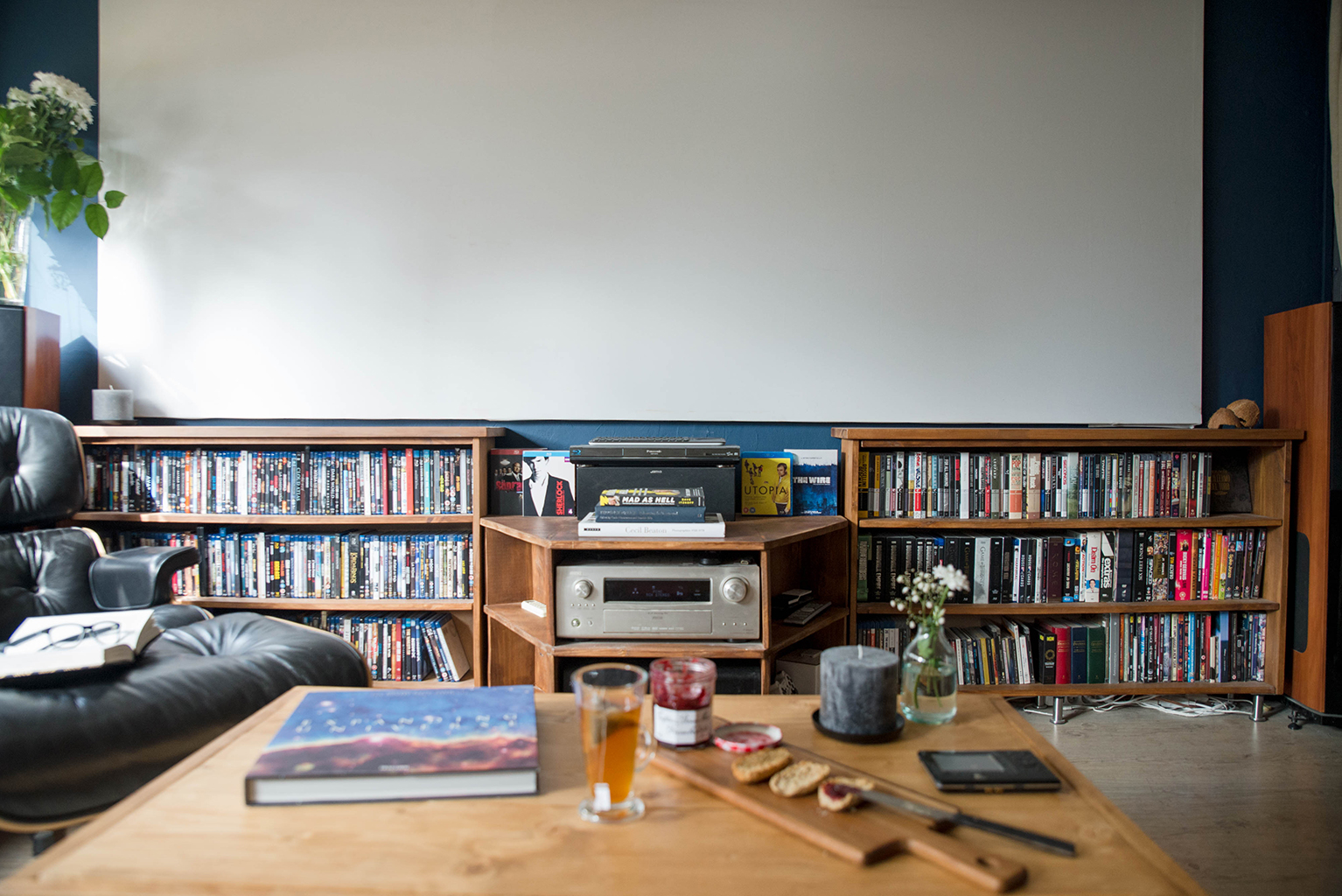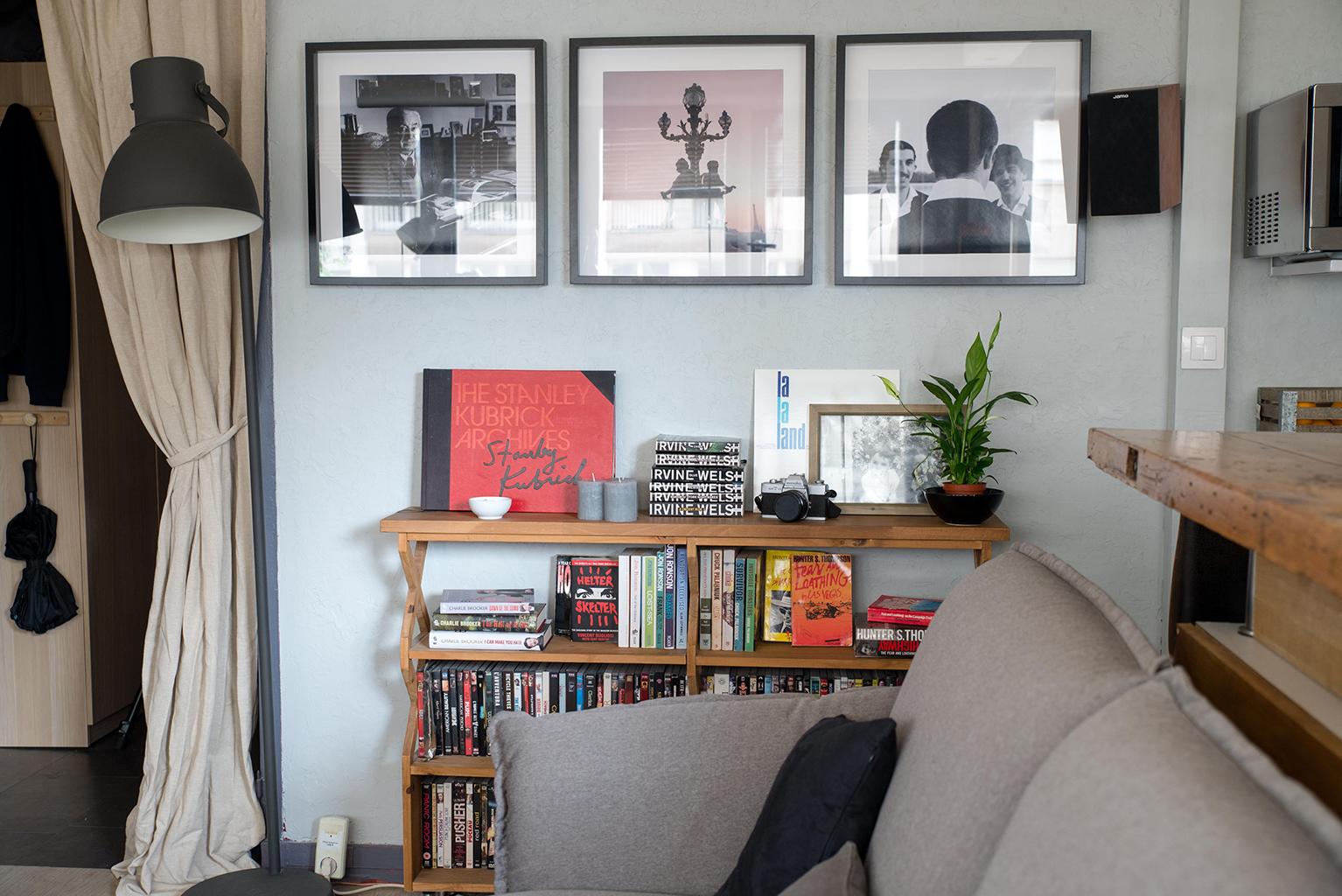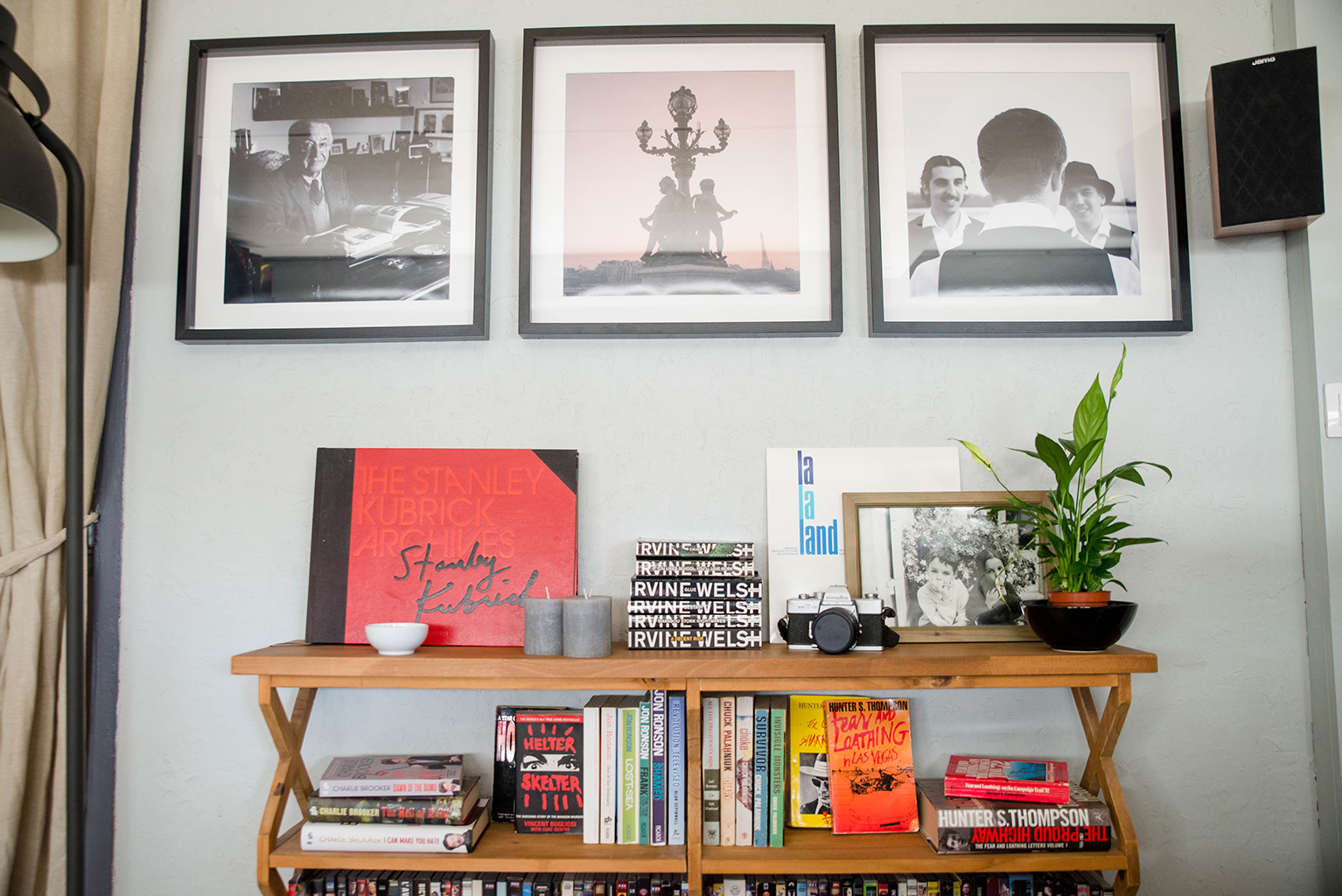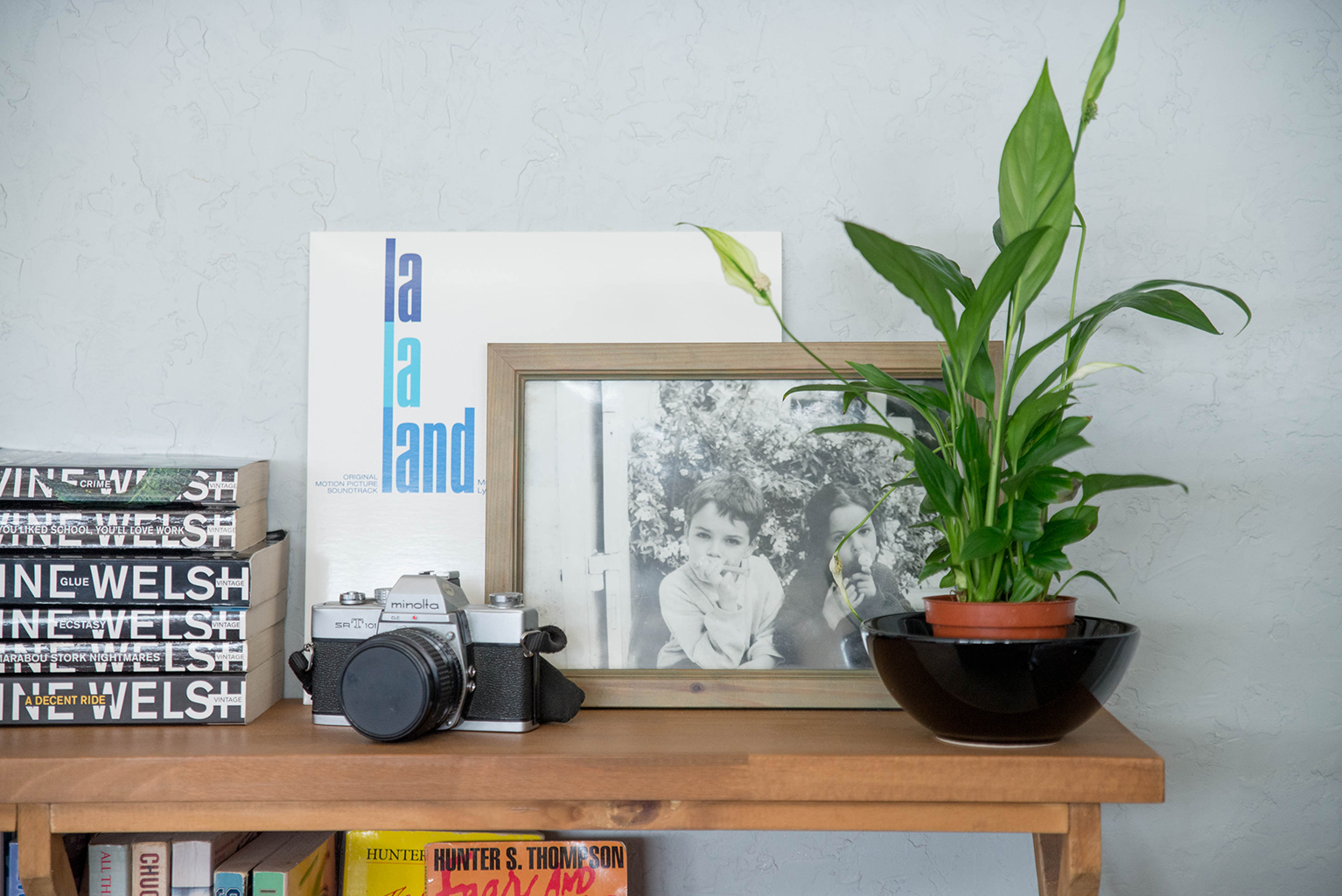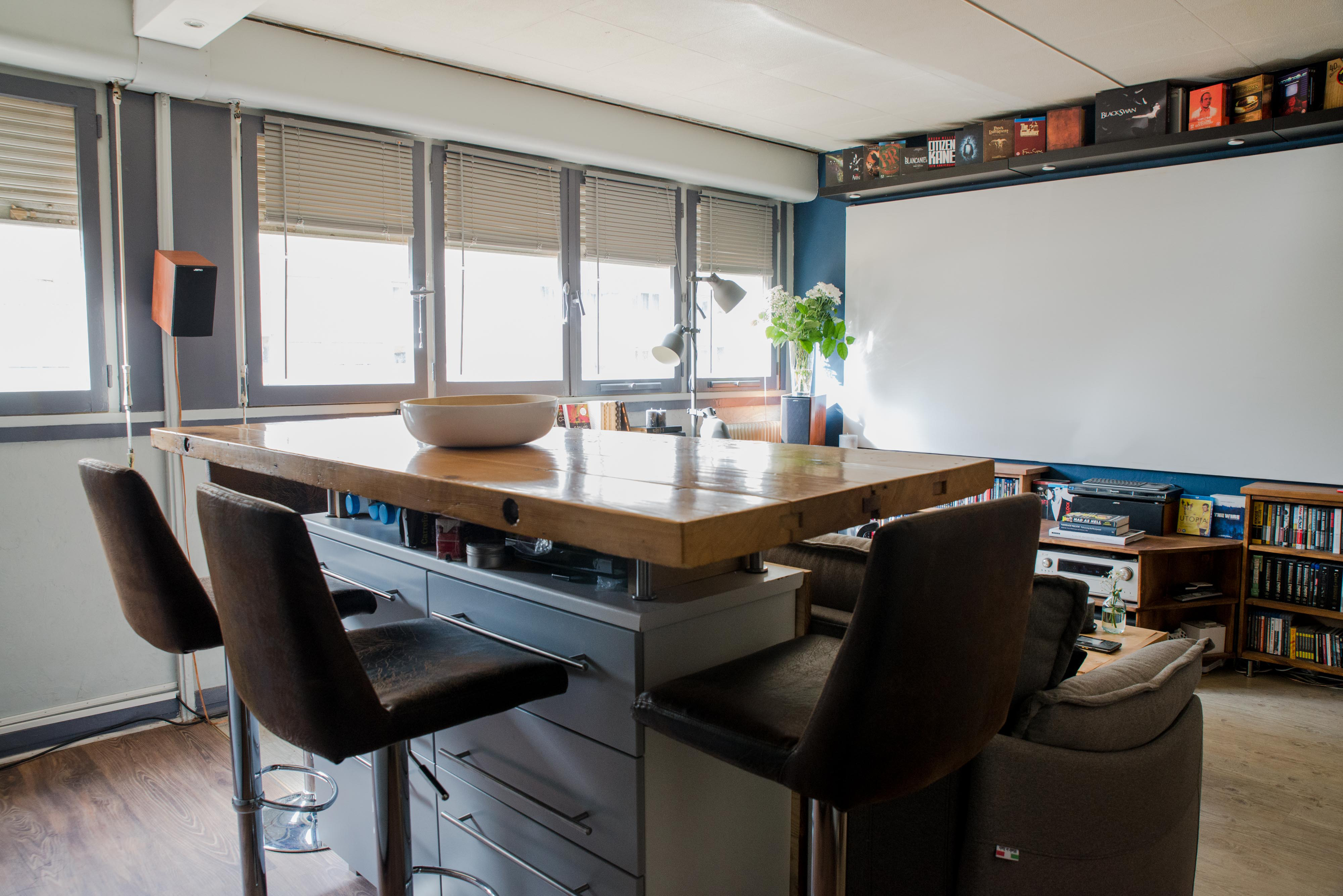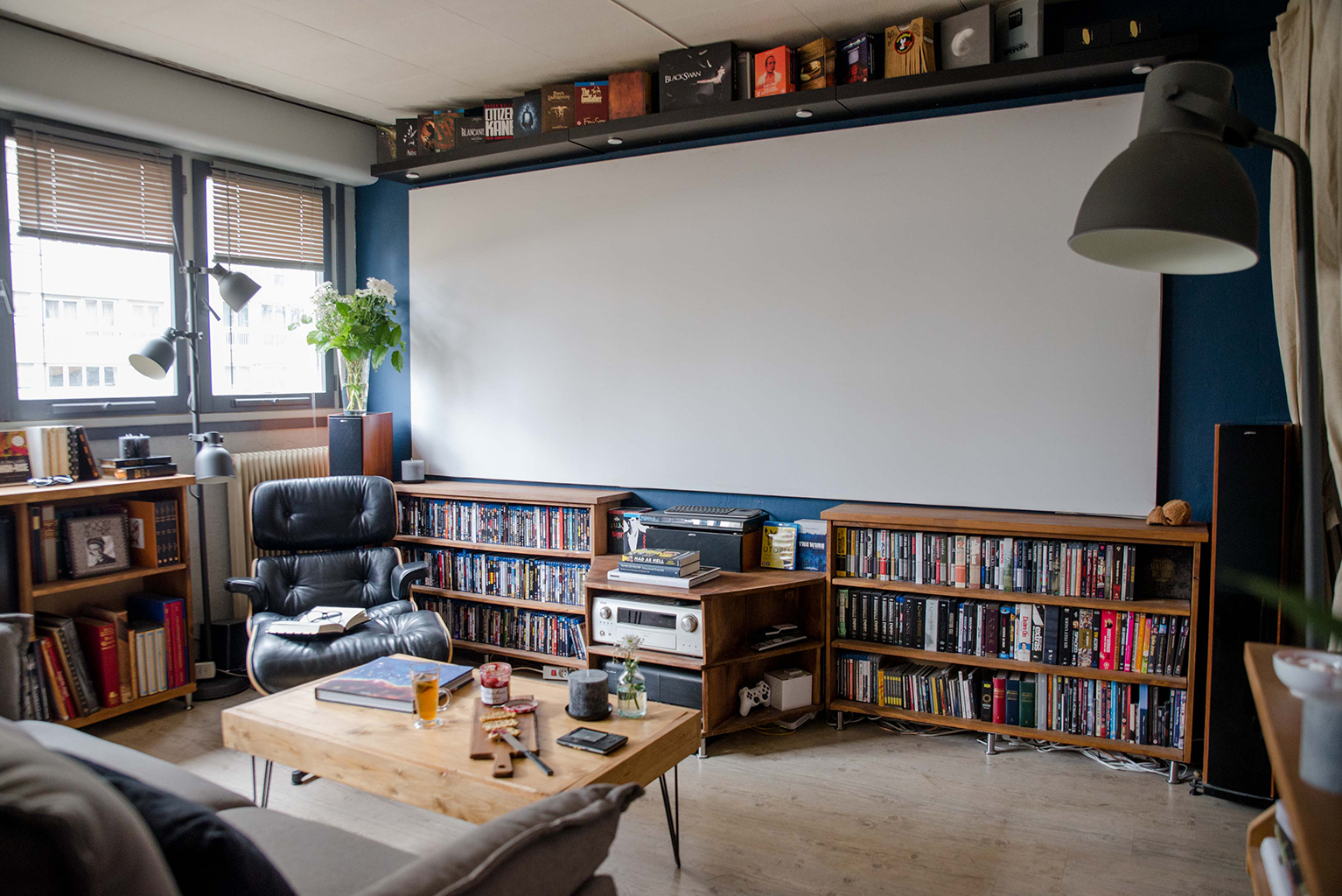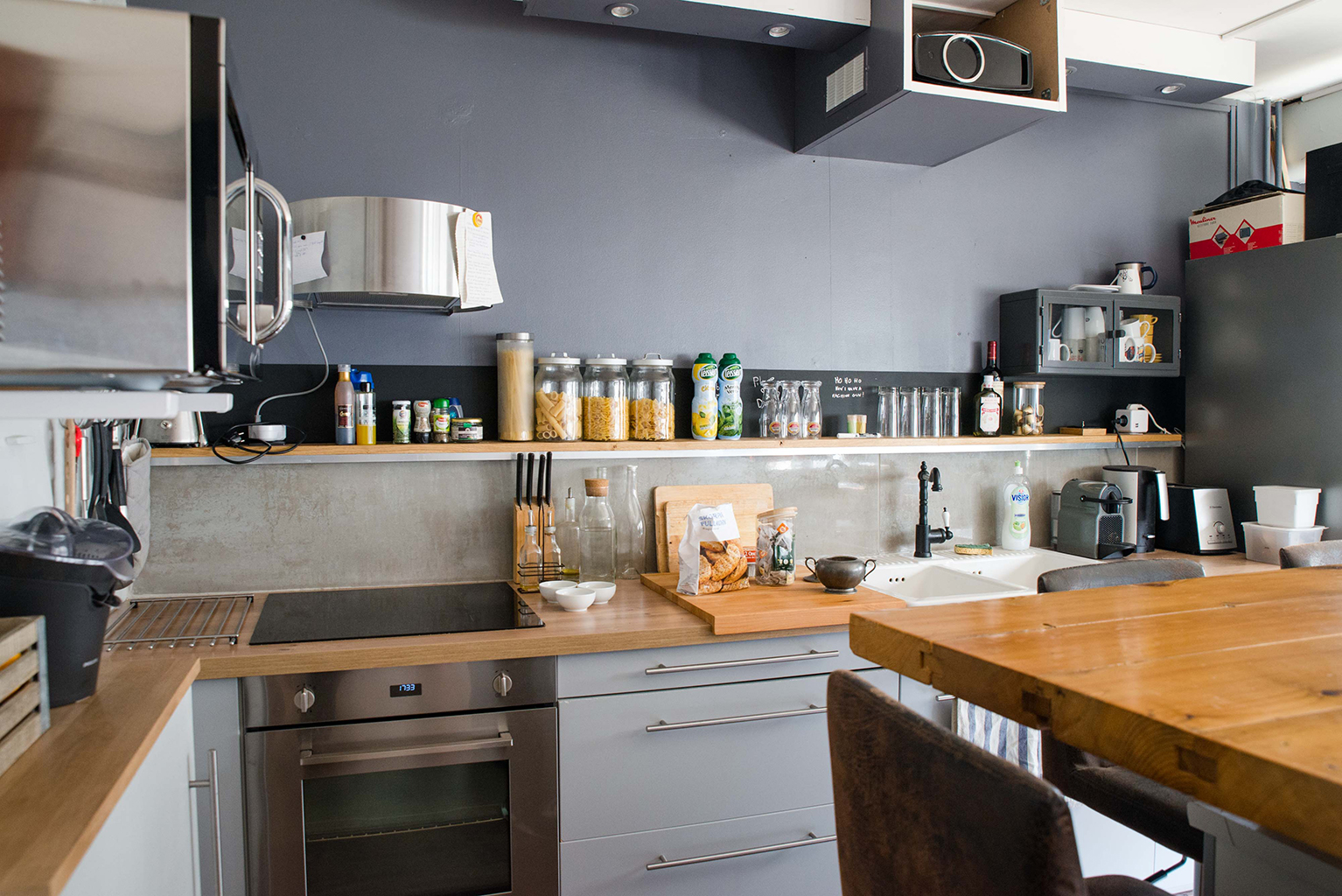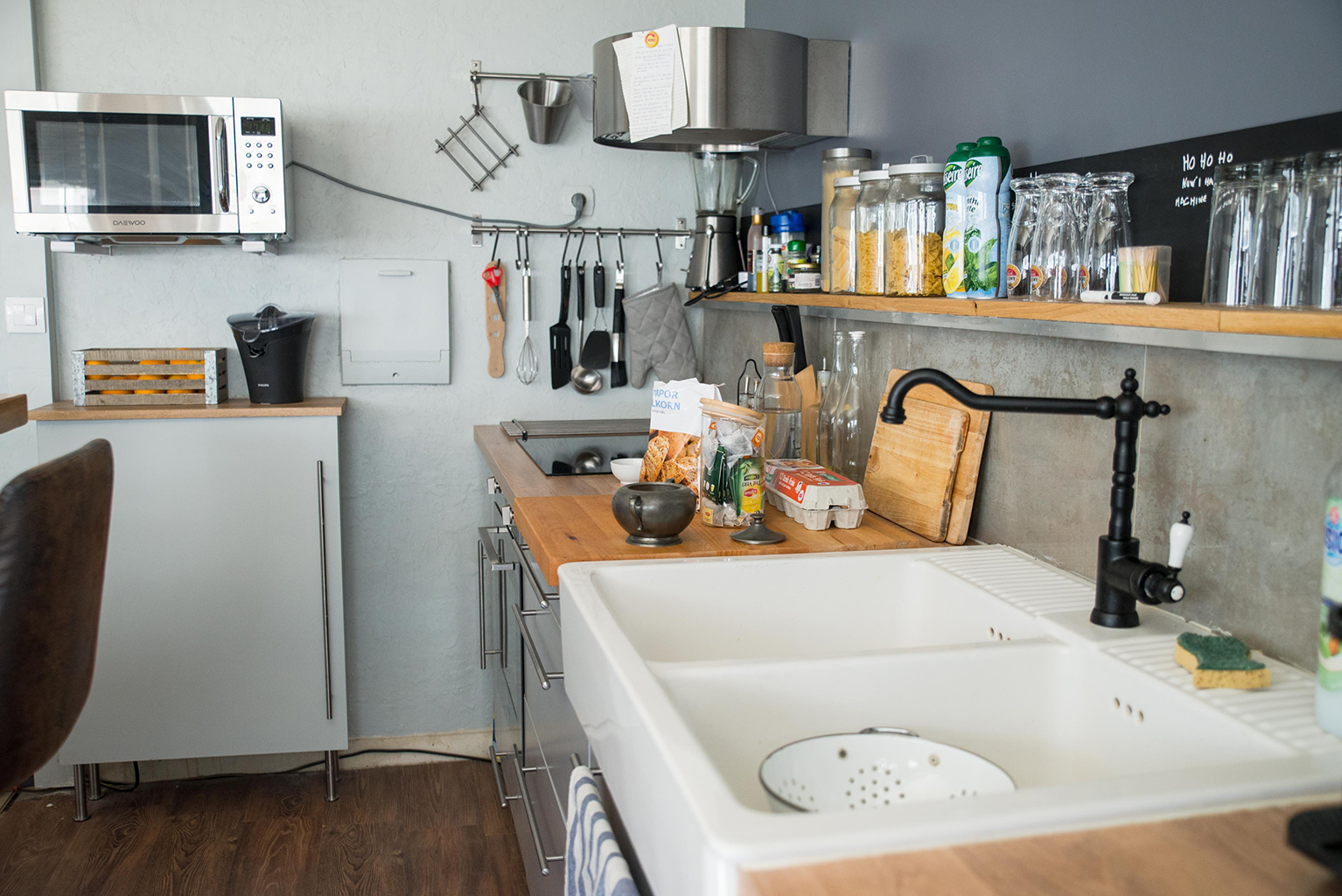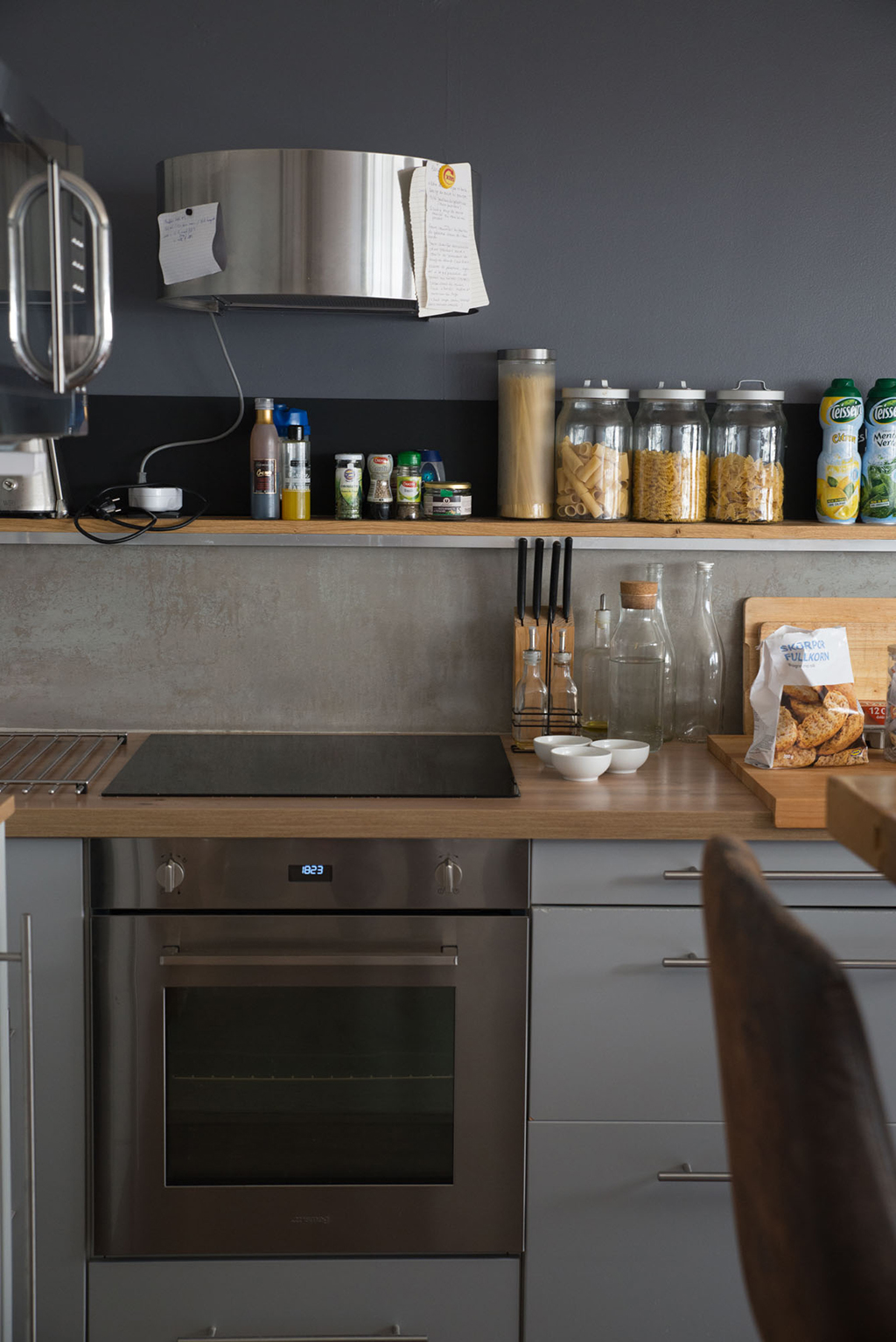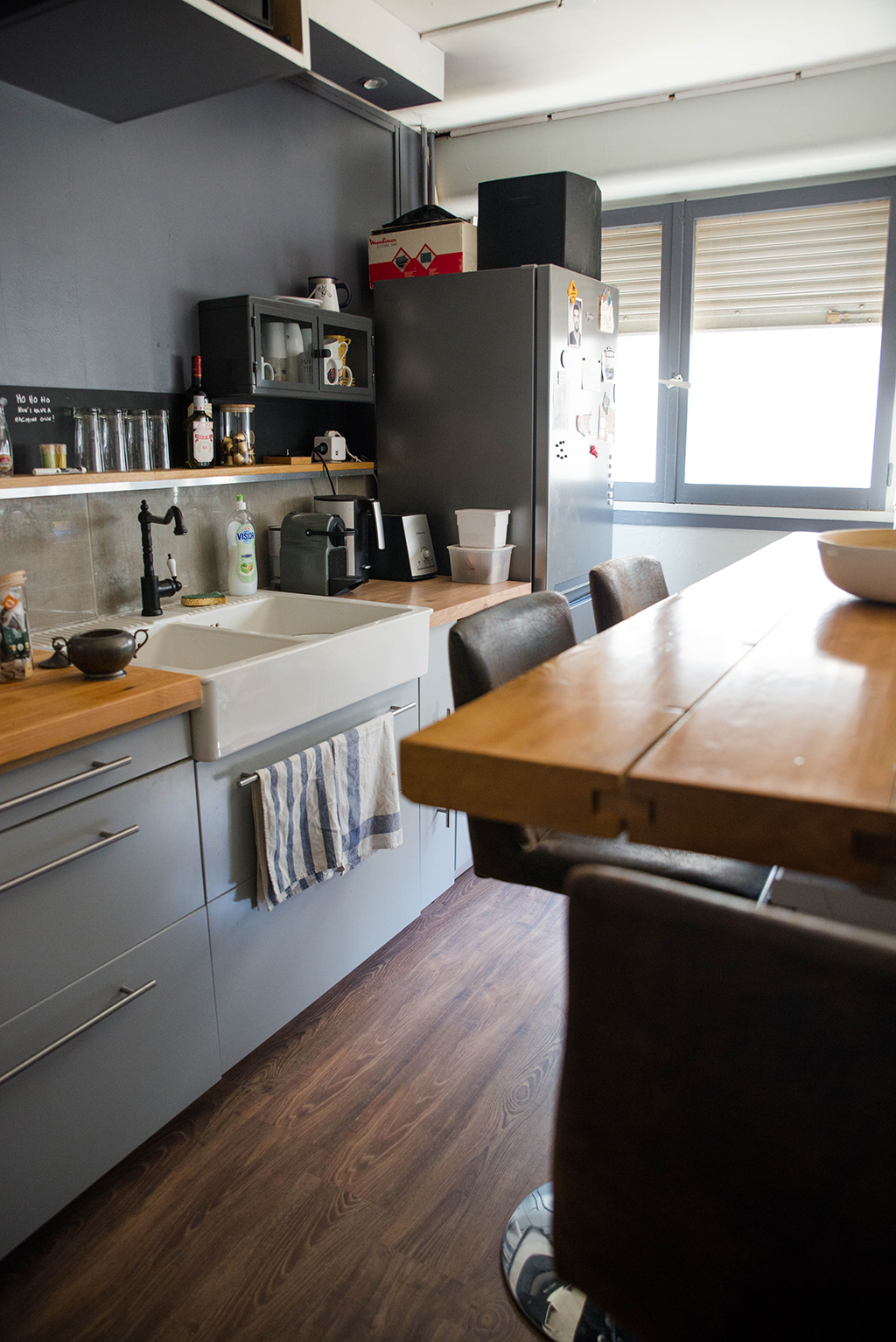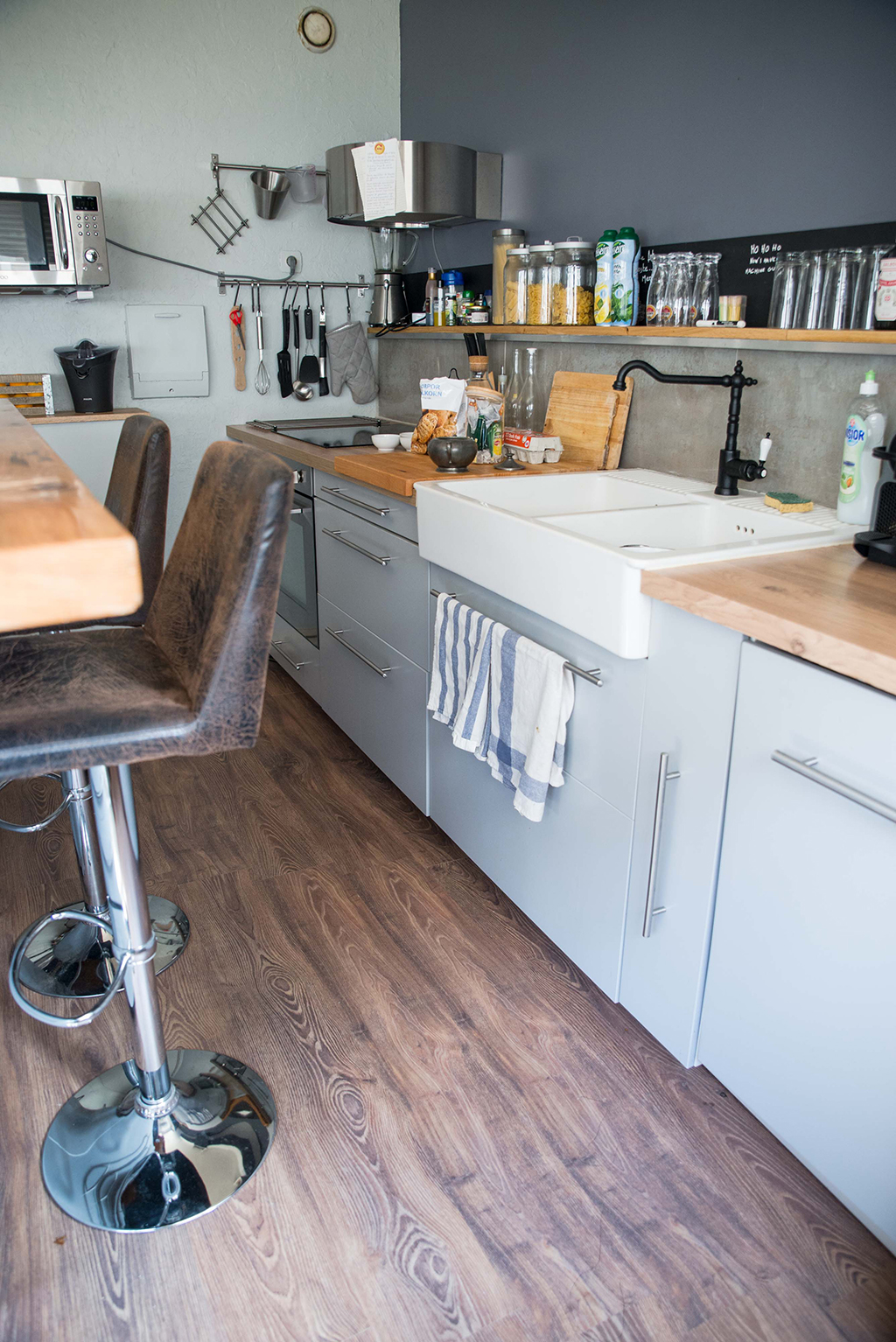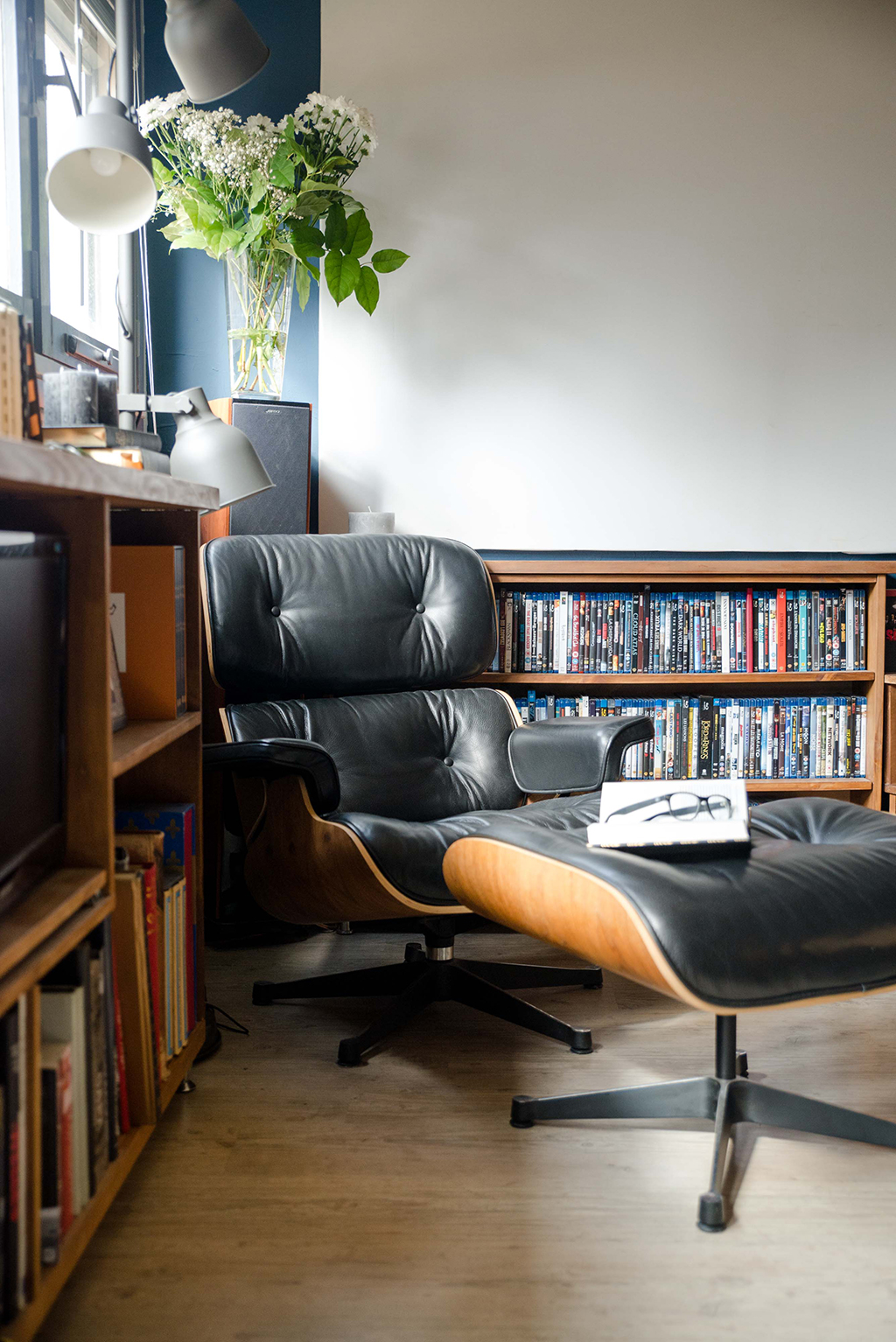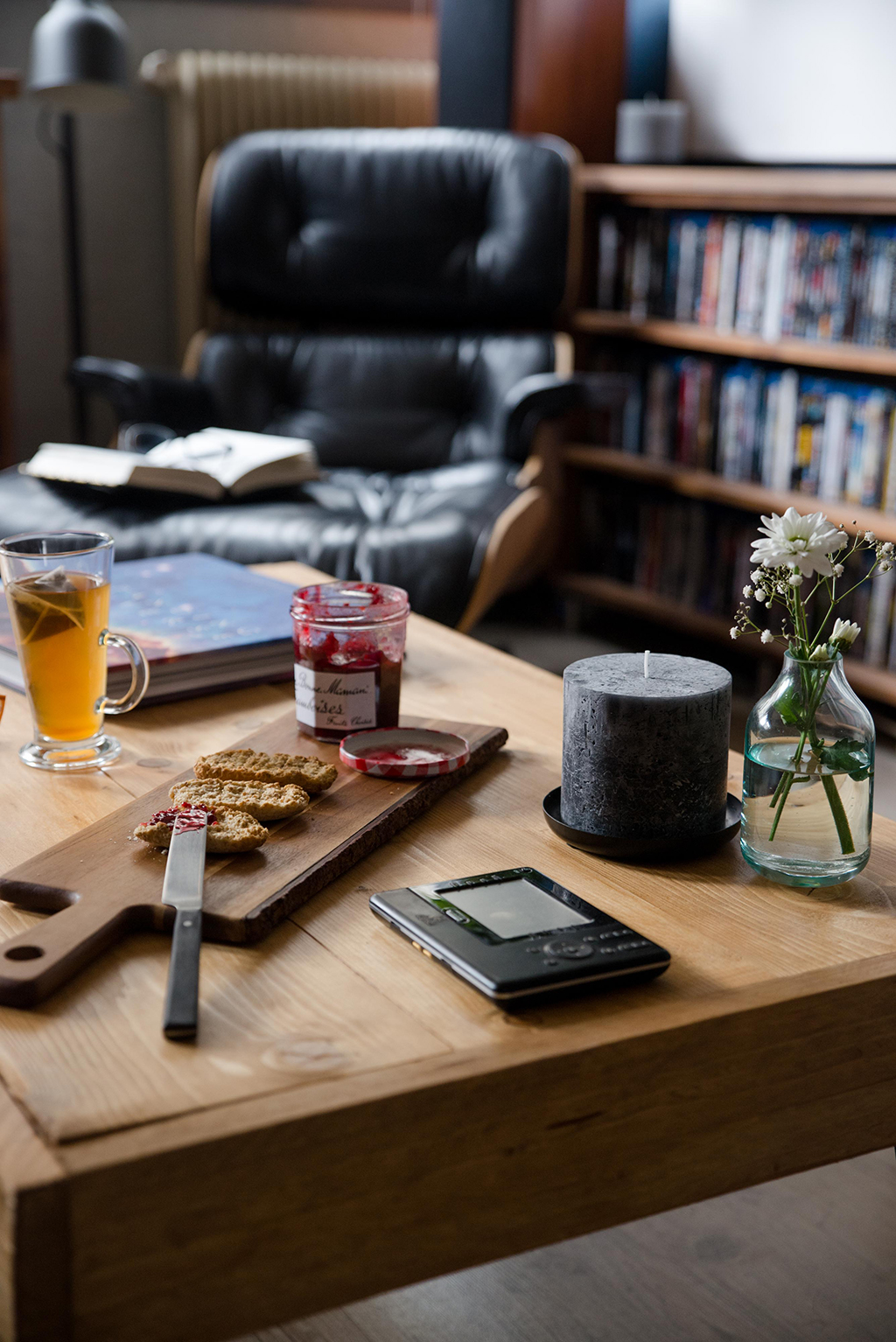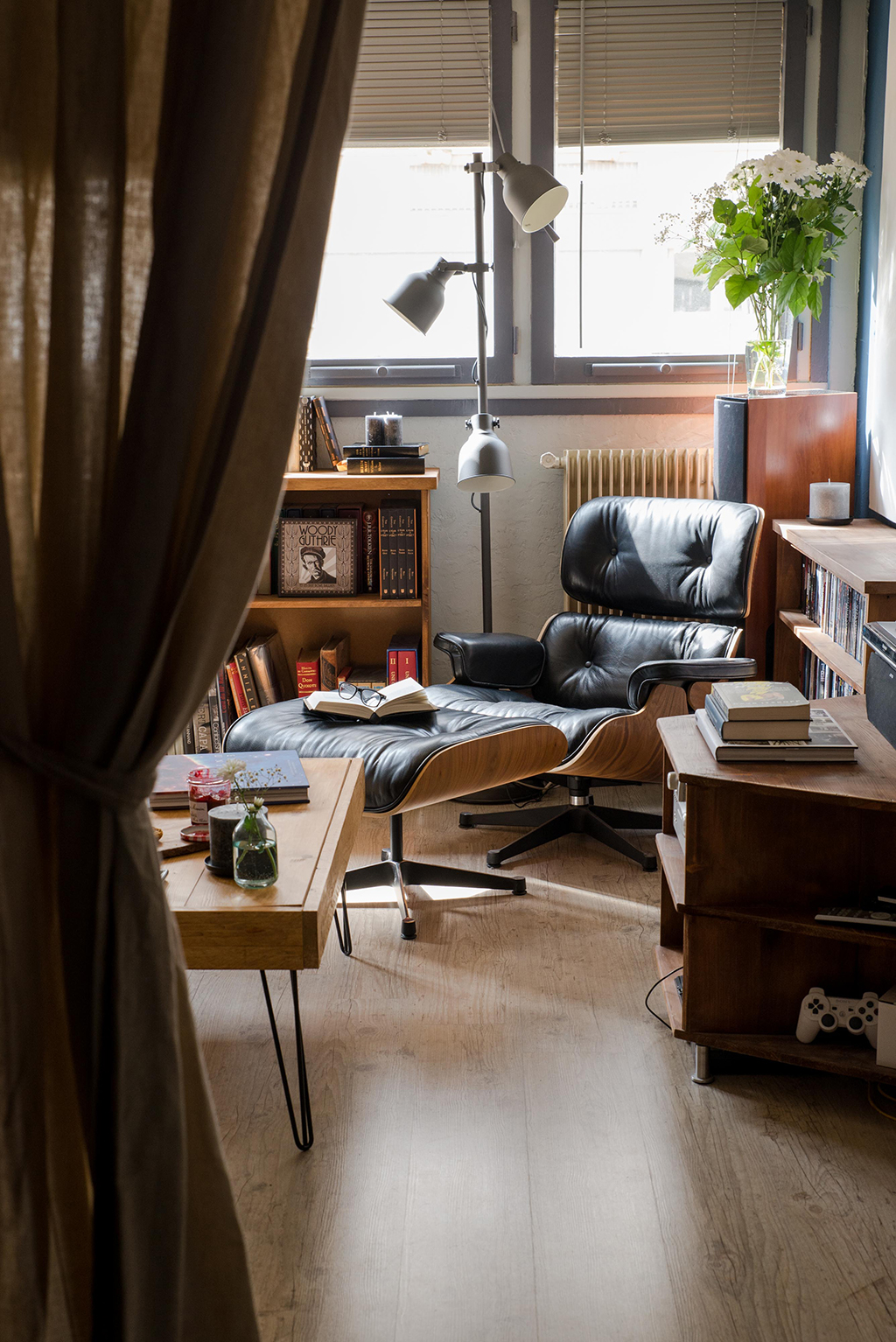 I'm so proud of this project, and so proud to have a very happy client ! Let me know what you think of this new space in the comments.